Inspiring Home Décor and Style Trends This Spring!
---
It's a new year and a new season! Spring is the perfect time to start planning all of your home improvement and renovation projects for 2021. One of the best ways to reenergize your home is by updating your home décor. Whether you're ready for a home renovation or simply want to add a stylish new trend, mixed patterns are one of the best ways to achieve it.
Mixed patterns are one of the hottest home décor and style trends this year! From mosaic and bath tiles to mixed patterns for bedroom or living room décor, mixed patters are everywhere this season. Consulting with bath tile and mosaic tile experts is a great start when renovating a bathroom. Plan the remodel of your bathroom by considering colours, mosaics and tiles first. Here are a few tips to keep in mind when using mixed pattern tiles: remain consistent, pair busy tiles with plain, vary shape not colour, be careful to limit your colour palette and use busy mosaic tiles as a focal point to create an artistic, eye-catching feature. Browsing Improve Canada's many bath and tile showrooms is an excellent way to get your imagination flowing.
Mixed patterns in home décor continue to be a leading trend in 2021. Consult with design professionals to first choose the color palette for the room(s): will you choose a warm or cool tone? Choose two colours as your base and one or two accent colors to give your room a pop. One popular mixed pattern trend is using black and white patterns on accent rugs, pillows, throws and chair designs. Why not try something new this season? Since navy is the new black, try pairing navy and white together. Nautical prints and designs are really popular right now.
For those of you who are really fashion forward, let's not forget that one of the newest trends in fashion this year is stripes, so when mixing patterns incorporate stripes rather than animal prints and polka dots. For example, use a solid navy for sheets and sofas to establish a base colour, then combine striped prints featuring navy in a mix of bright colours. This will make vibrant use of both leading trends in home décor and fashion this year (and we know home trends follow fashion trends so you'll be ahead of the curve). The key is to have fun, use your imagination and consult with professionals at Improve Canada to make the best decisions and use the highest quality paints, furnishings and tiles to renew and freshen up your home this season.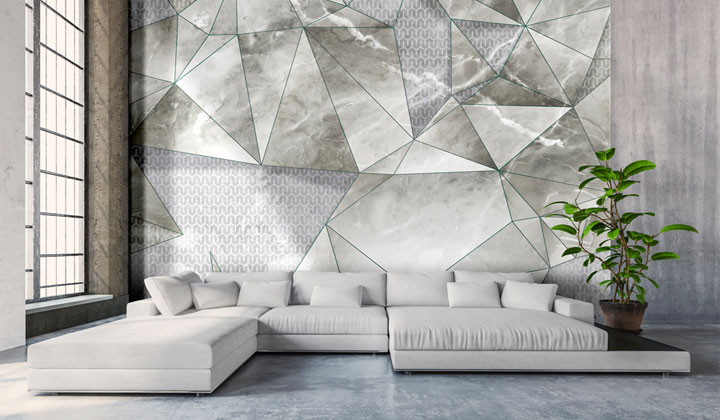 Home Decor & Furniture Stores at Improve Canada Center in Vaughan: