7 Home Design Tips To Get You Inspired
---
When it comes to designing your home's interior you can't really go wrong, because at the end of the day it is your space and what you choose to do with it and how you style it is completely up to you. Some people choose to go for neutral tones, while others like bold colours, some like a classic or rustic look while others prefer a more modern style.
However, there are a few design tips that can help you along the way to make your space not only look bigger and well designed, but also functional —not to mention it will make the whole design process a little easier.
One piece of advice I will give before all else is if you're starting a home improvement project then you must check out Improve Canada, Canada's largest home improvement centre where you will find no shortage of ideas, materials, and expertise all under one roof, to help you create your dream home.
Tip #1 - Always Test Your Paint Colours
If you are looking to upgrade your space but are on a limited budget, a new interior paint job is a great way to give your home new life and if you are feeling bold enough maybe even changing your home's exterior paint colour. With that said, picking the right colour for your place is not an easy process, I myself get scared sometimes I would pick the wrong shade or that it would look different once I actually paint the wall.
When you are searching for inspiration for colours that would work well with your room or home in general, it is best and easiest to start with the colours you like and build on that to create your colour palette. You can also find inspiration from nature or paintings, or even Pinterest —I personally love browsing images of interiors and seeing all the different ideas.
Something important to keep in mind is that you will be looking at these walls a lot so it is important to choose a colour you like.
One thing I always recommend before committing to the final colours is trying a patch of paint on your wall to see if it works. Light affects how a colour appears, so by trying a sample you are able to see how that colour looks in that lighting condition and in the case of natural light what your wall would look like during different times of the day.
Thankfully many home hardware stores and paint suppliers allow you to buy a small sample can to test the colour first, and even if you get a professional painting company it is important to ask them to sample the colour first so you are more confident of your choice.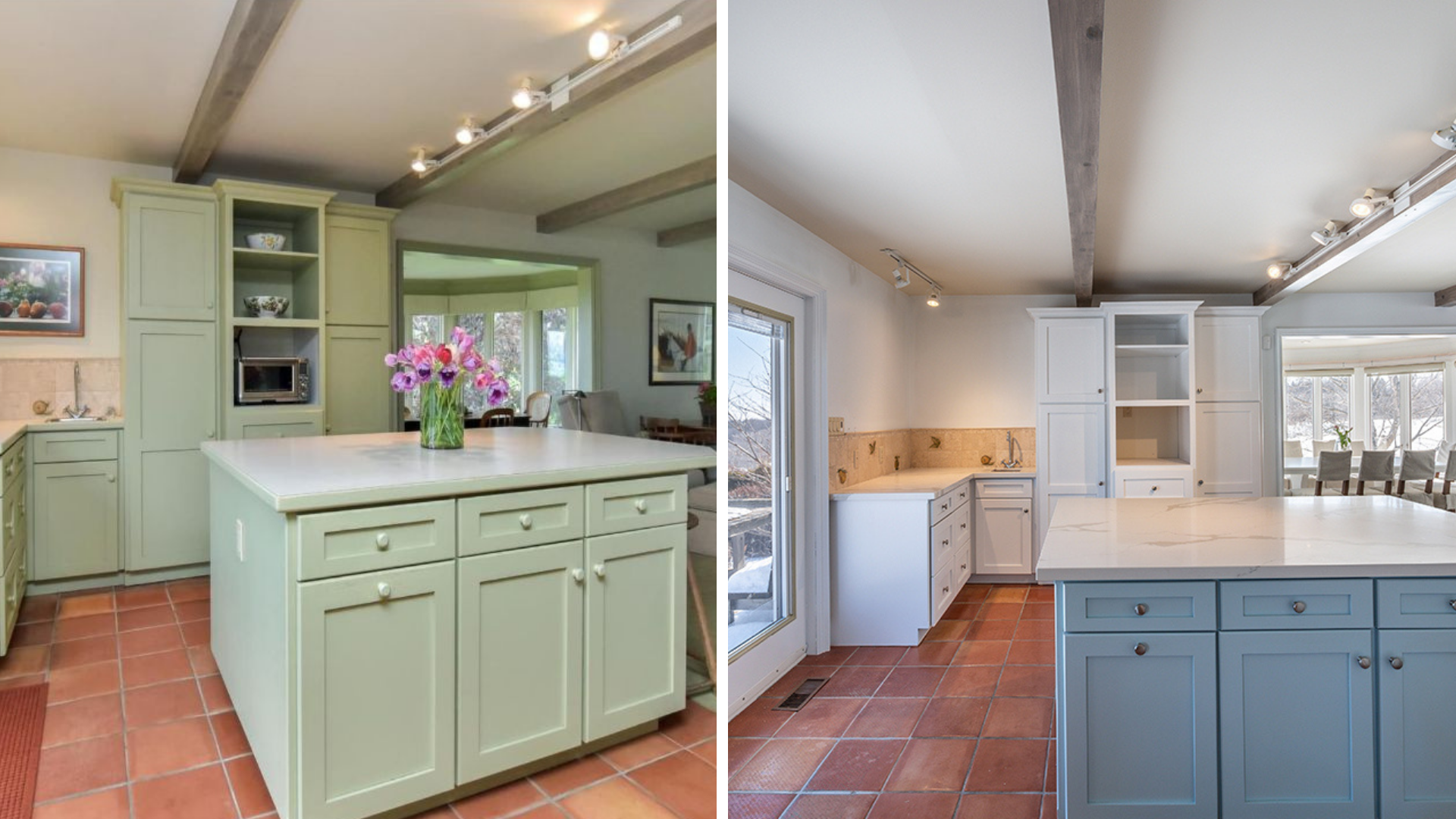 Paint job completed by Prestige Painting, Unit 204 (Left, Before; Right, After)
Apart from painting the walls a solid colour, one other option to consider is creating an accent wall that acts as a focal point of your room as well as make your space feel bigger. Now more than ever there are a lot of wall treatment options to choose from, from paint to wallpaper to other creative options like Galaxy Decor's Swarovski Crystal Walls.
Swarovski Crystal Wall completed by Galaxy Decor, Unit 80
Read More Interesting Things You Can Do With The Walls In Your Home
Tip #2 - Natural Lighting Is A Great Way To Brighten Up Your Space
Having big large windows in your home is a great way to let natural light in to brighten the space and make it feel bigger, not to mention that you save on your electrical bills as you are not constantly relying on artificial lighting sources like chandeliers and lamps to light up your home.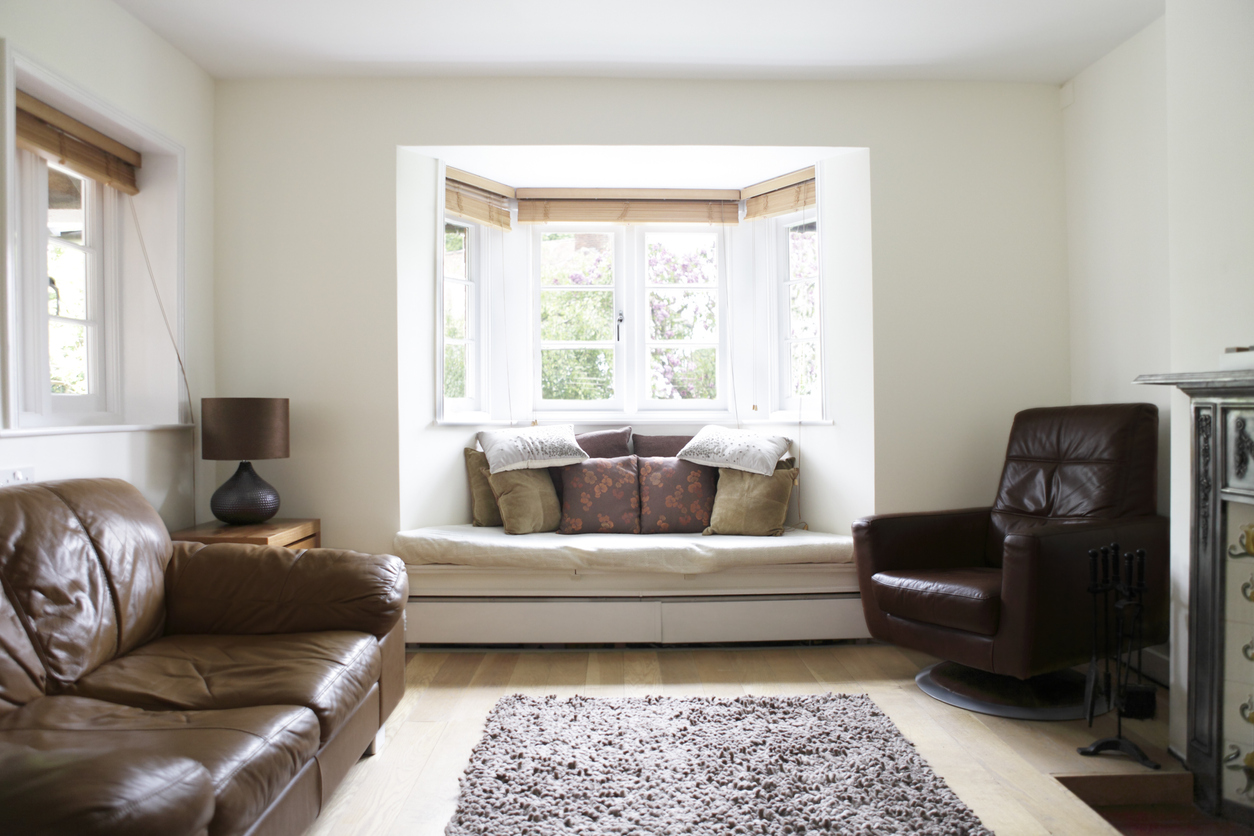 Bay Window by Enerview Windows and Doors, Unit 381
While this upgrade may require a bit more budget and time, it will be worth the investment as it can also increase the value of your home. One tip I recently learned from Building Biologist, Andrew Guido on episode 1 of my father's, Mike Holmes' Holmes on Homes Podcast is to choose windows with easy opening and closing mechanisms for easy operation to allow for natural ventilation of your home.
Of course if you do not have the budget to replace the windows, one easy way to allow for more light to come in is to replace any heavy fabric curtains you may have with gauzy ones or even blinds that allow for more light to come in. In addition, this will make the room feel more inviting and comfortable and can even make the space feel bigger especially if you have high ceilings and hang your curtain rods high up.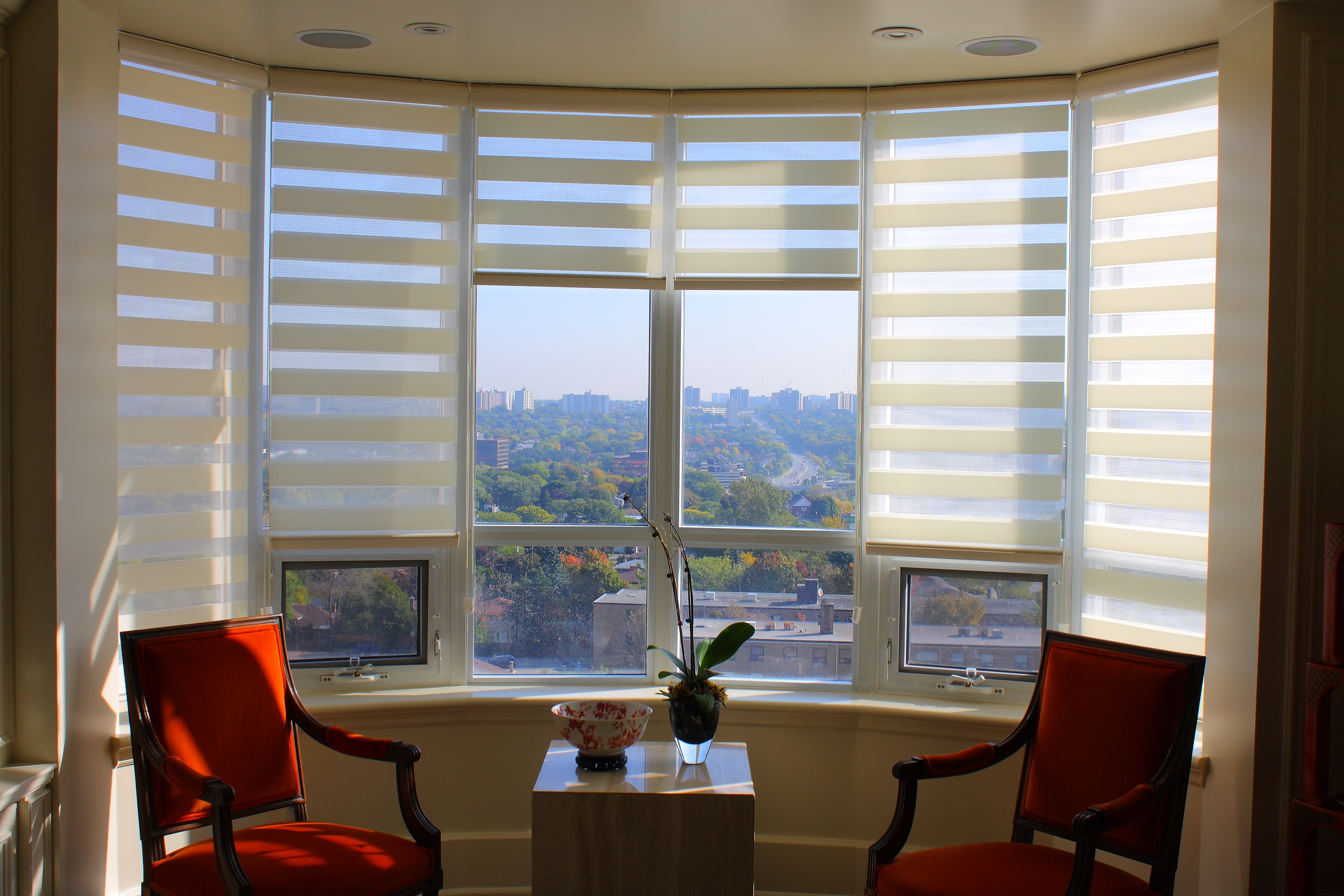 Blinds by Haute Couture Drapery, Unit 271
Tip #3 - Small updates around the house can bring new life to your space
Not all upgrades need to be major upgrades, sometimes the smallest changes such as buying new kitchen or bathroom hardware can make all the difference. What is great is that there are so many options and styles to pick and choose from to make your space feel new. Even updating your door handles or exterior door can be a great way to give your home a refreshed look.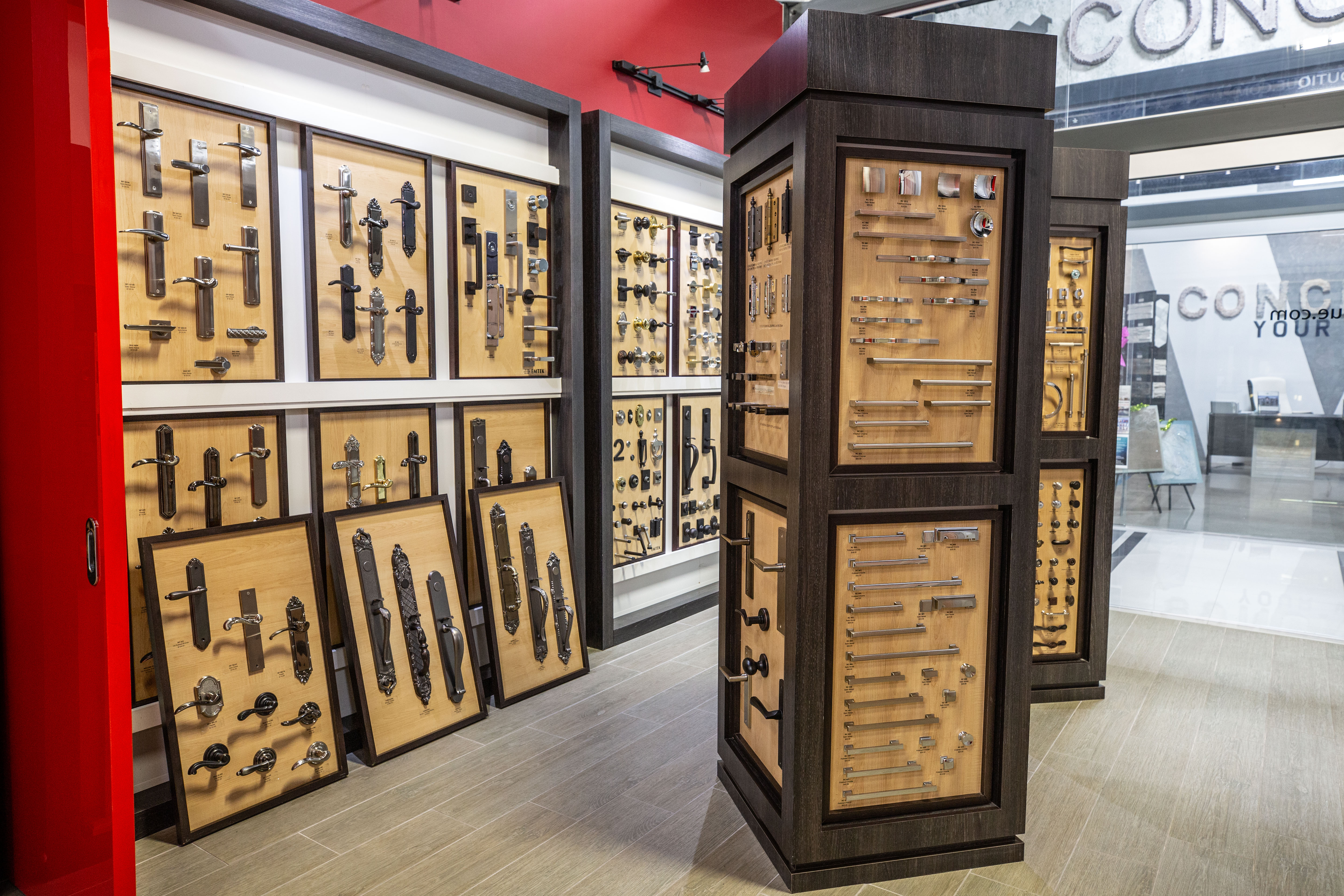 Door and Cabinet Hardware by The Door Boutique, Unit 74, 35
Replacing your fixtures can also be an easy way to upgrade your bathroom, kitchen, or laundry room. However, it is important to pay attention to the type of fixture you have, whether it is a single hole or double hole, as you will need to purchase the same style if you are not looking to replace the countertop as well.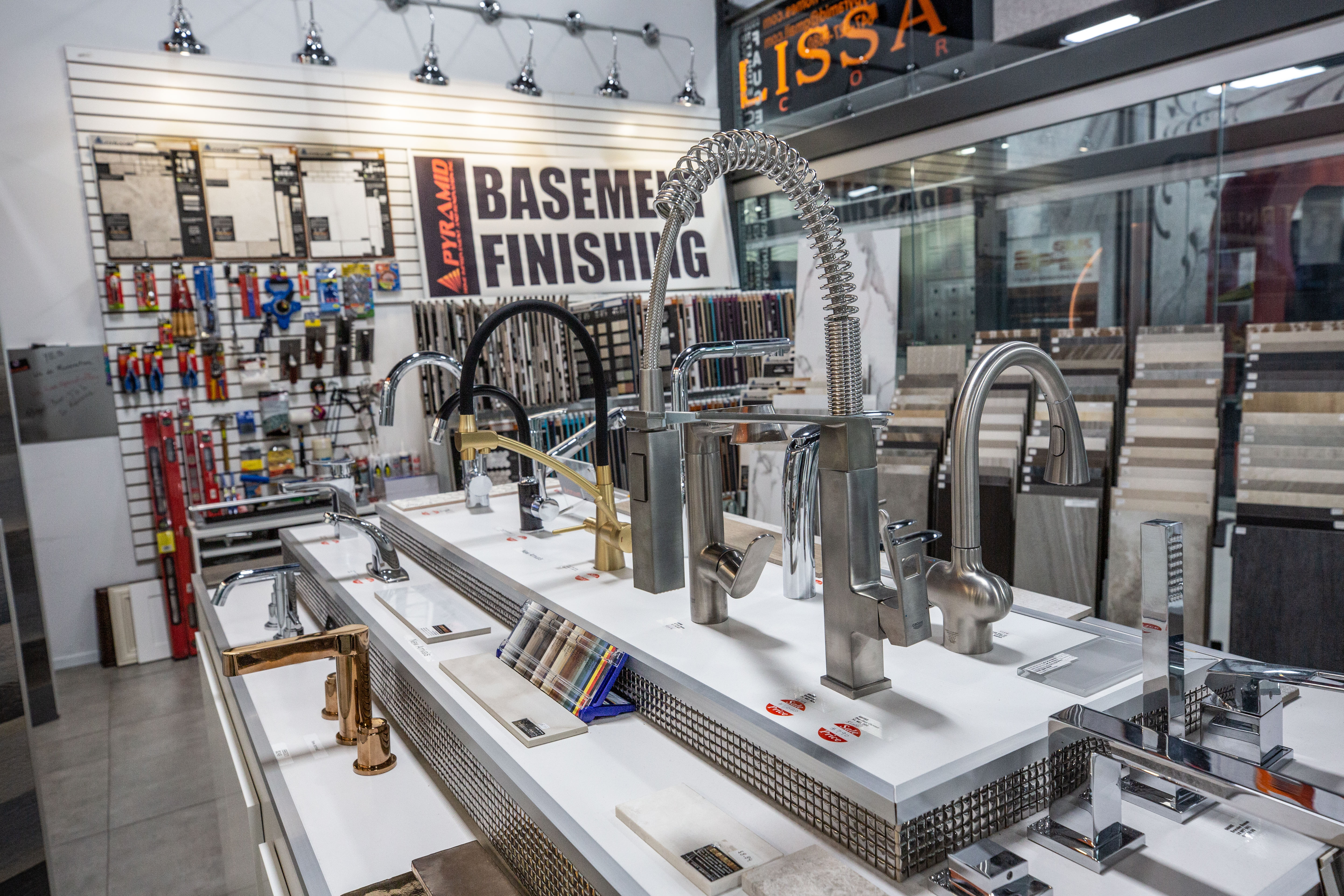 Fixtures, Shower Heads, and Tiles at Pyramid Home Improvements, Unit 111
Tip #4 - Wall Art Can Add A Statement To Any Room
I love wall decor it gives a room personality and complements the overall decor, and the best part there are so many types and styles of wall art that you can play around and have fun with. One idea that I think works great in any house and make it feel homey is by creating a collage wall of family and friends pictures using different sized frames. And if you want to make it pop even more, how about using different coloured frames against a solid backdrop.
You can also buy art prints to decorate your walls, whether it is abstract, landscapes, portraits, flowers, or even a custom painting. There are so many talented artists in and Improve Canada in Toronto definitely has no shortage of that, you will not be leaving empty handed that is for sure. One tip if you do decide to purchase a large piece, is to not hang it too high, the middle of your art piece should always be at eye level. t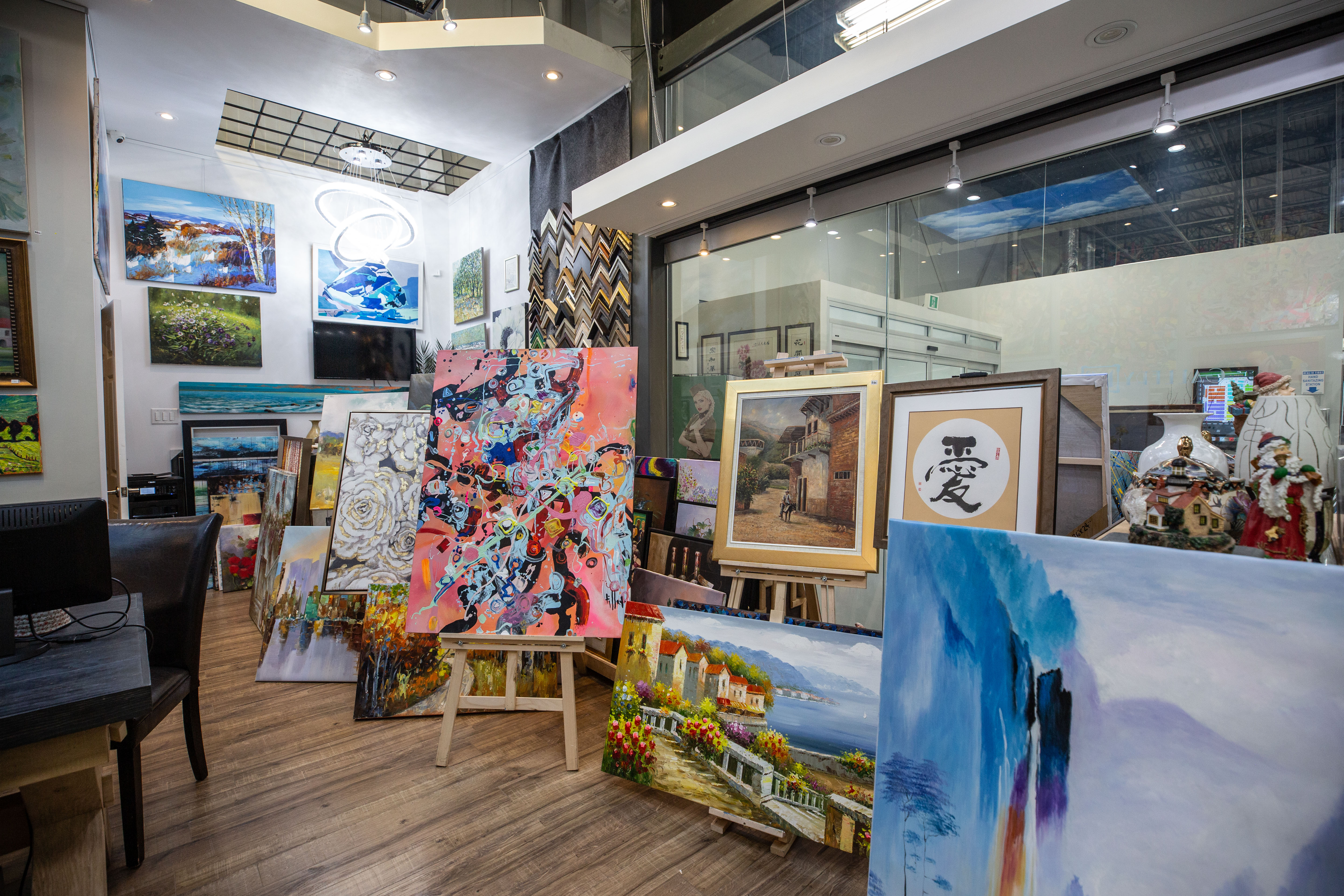 Art from Gallery M2, Unit 153
Read More 6 Ways Artwork Can Define A Space
Tip #5 - Area Rugs Can Make Your Space Feel Cozier While Adding A Statement
While hardwood floors and tiles look great, adding an area rug can make any room feel cozier while adding a statement. Adding a patterned carpet for example can be a great way to play up neutral furniture and decor and add a bit of texture.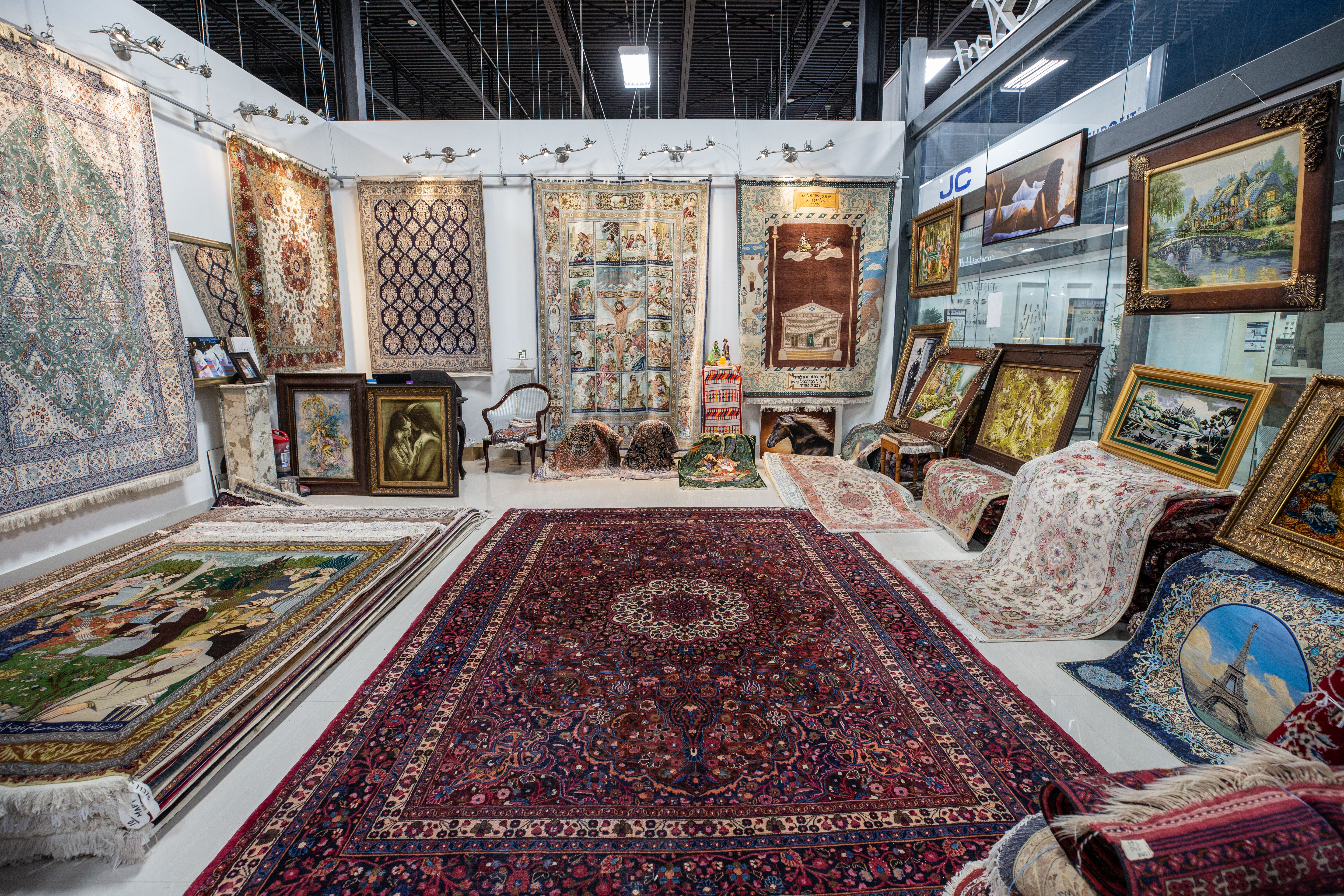 Rugs from World of Art, Unit 202
When adding an area rug you should always pick one that is the right size and scale for your room so it does not take away from your design. A basic rule I like to follow is that the rug should touch all four legs of the sofa and furniture in your room, specifically if it's a living room, so it better defines the space and anchors it.
Tip #6 - Don't Ignore Your Foyer It's The First Thing People See When They Walk In
The foyer is a great way to make a great first impression, it sort of introduces people to who you are and sets the tone for the rest of your home. Your foyer does not necessarily have to be big, but it is how you present it that is important, starting with your front door.
Having a modern wooden door indicates that the rest of your home follows a similar style, and same with a classic door —and if you have a beautifully coloured door your guests can expect your home to be bright and cheerful.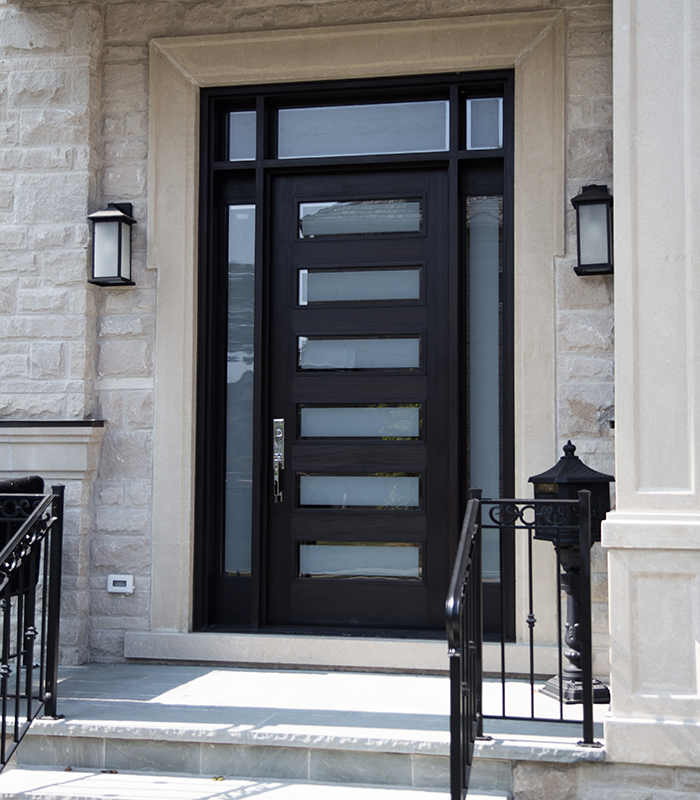 Door by Master Doors, Unit 5
Depending on your space, adding decor in the entrance like a bench, console table or a set of chairs if you have the space can be a great way to create a welcoming entryway for your guests.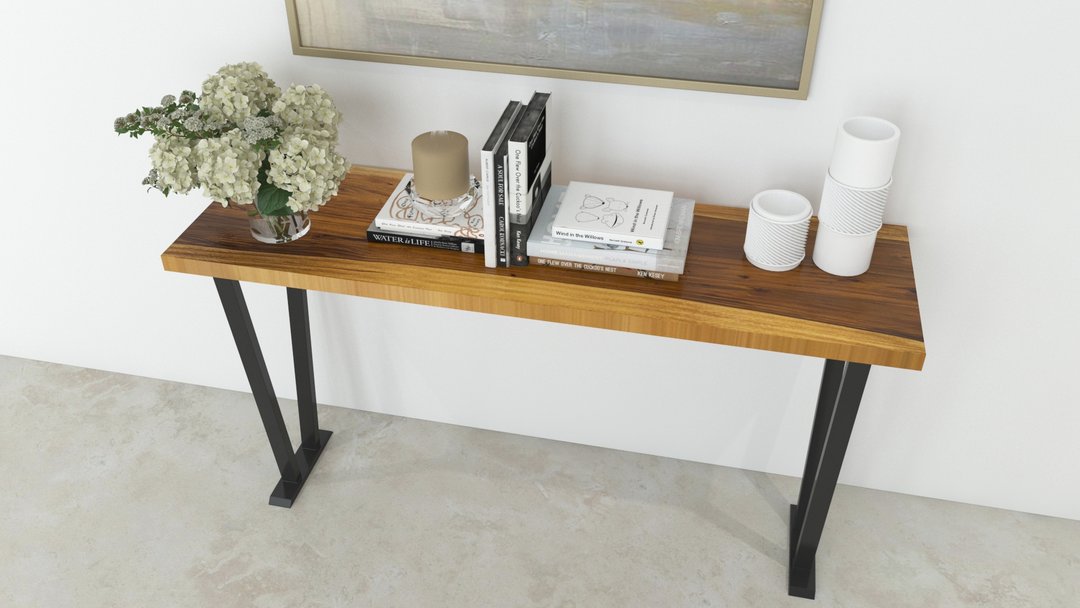 Furniture from HEFT Home, Unit 309
Tip #7 - Choose Function Not Just Design
At the end of the day, it is always important to make sure that your design is functional not just aesthetic. I am not saying to compromise on design, but your design should meet your needs and complement your floor plan especially as we have been forced to spend much more time at home and the need for multipurpose spaces has grown.
Some of the ways to create a multifunctional space is through versatile furniture like expandable dining tables or sofa beds that allow for additional sleeping room when needed. There are so many beautiful options and Sofa Bed Central at Improve Canada has stunning pieces that are both chic and functional to help you create truly beautiful interiors.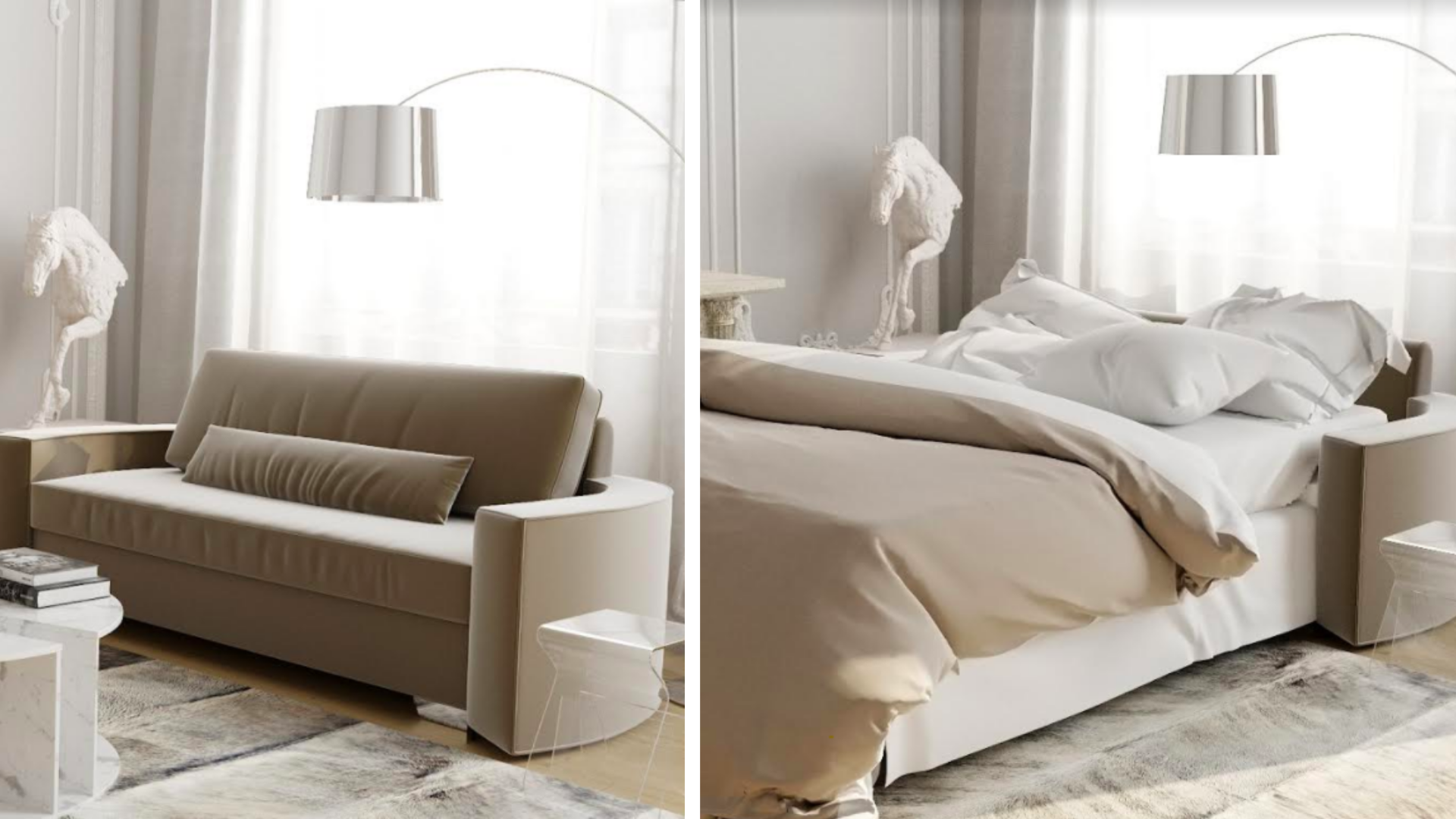 Sofa bed from Sofa Bed Central, Unit 43
Other great ideas to make the most of your space while making it look good include hidden storage spaces, especially ones that makes use of dead spaces, custom-built shelving, and murphy beds.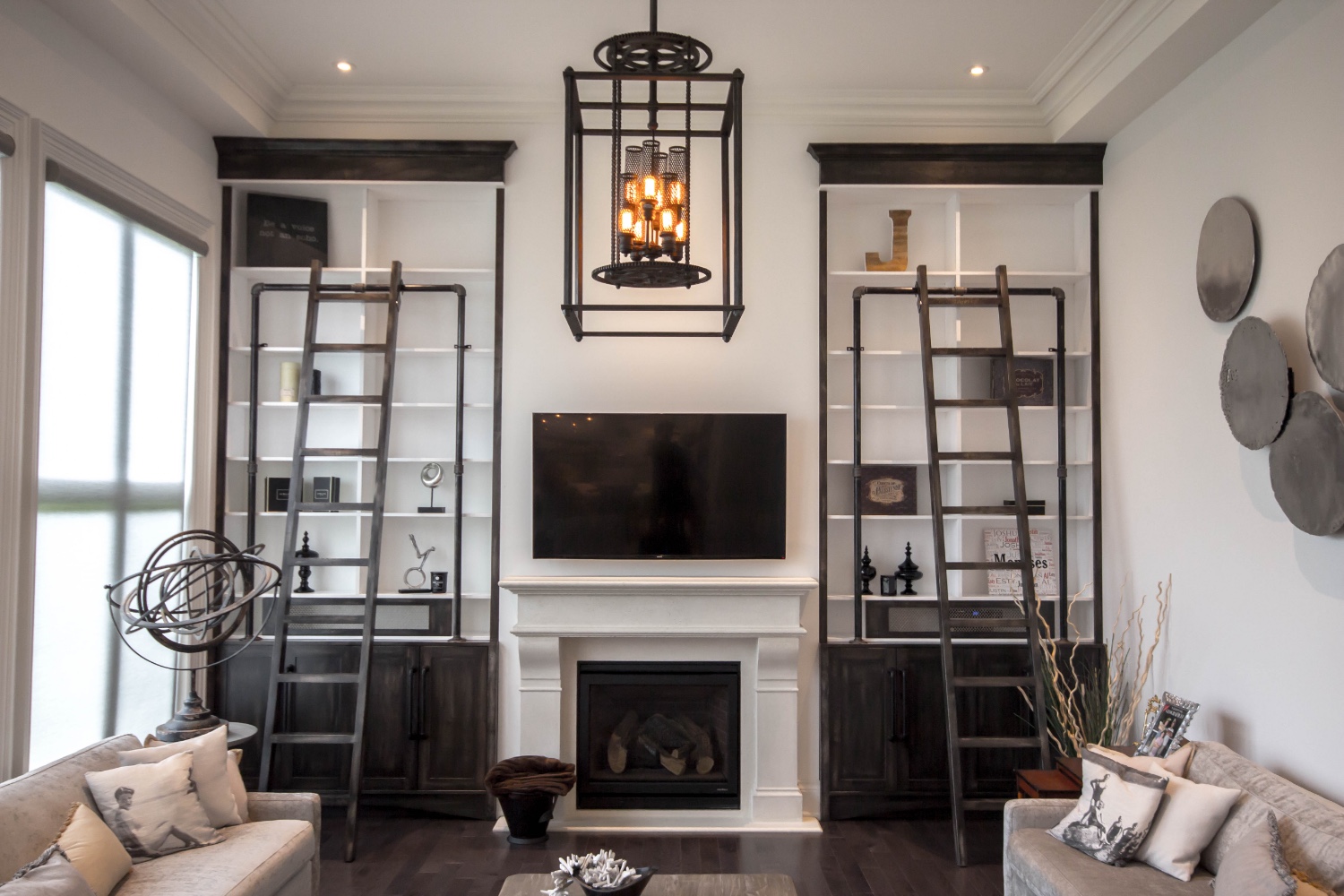 Custom Built Shelving by Oak and Tenon, Unit 75
If you're in Ontario, especially close to the Greater Toronto Area, Improve Canada has so many options for all your home improvement and design needs, not to mention interior design experts to help you every step of the way. Book an appointment or pay a visit today to get started.
Read More