Stylish Front Doors For Your Entryway
---
A front entrance is one of the most personal parts of your home, and a big part of your curb appeal. It is the reflection of a lifetime of hard work and accomplishments, so it should be as special as you are. Whether you believe it or not, a visitor will make a judgement, even unconsciously, from the front door of your home. This introduction may not say much if we are talking about a regular door, but it will definitely make a statement if we are talking about a masterpiece. Hence, considering this is the first impression you want to make, it is worth considering thinking out of the box, aiming for uniqueness. Irrespective of which part of Canada you reside in, get custom exterior doors in Canada built exactly the way you want with Art Boulle.
When it comes to luxury exterior doors in Toronto, resort to the best materials that go in their making. Whether you want a metal or a wood front door, make sure that the final product is perfectly shaped and constructed flawlessly. Hire experienced and master craftsmen to deliver your dreams with accurate workmanship, valuable materials and detailed design.
Metal or Wooden Front Doors?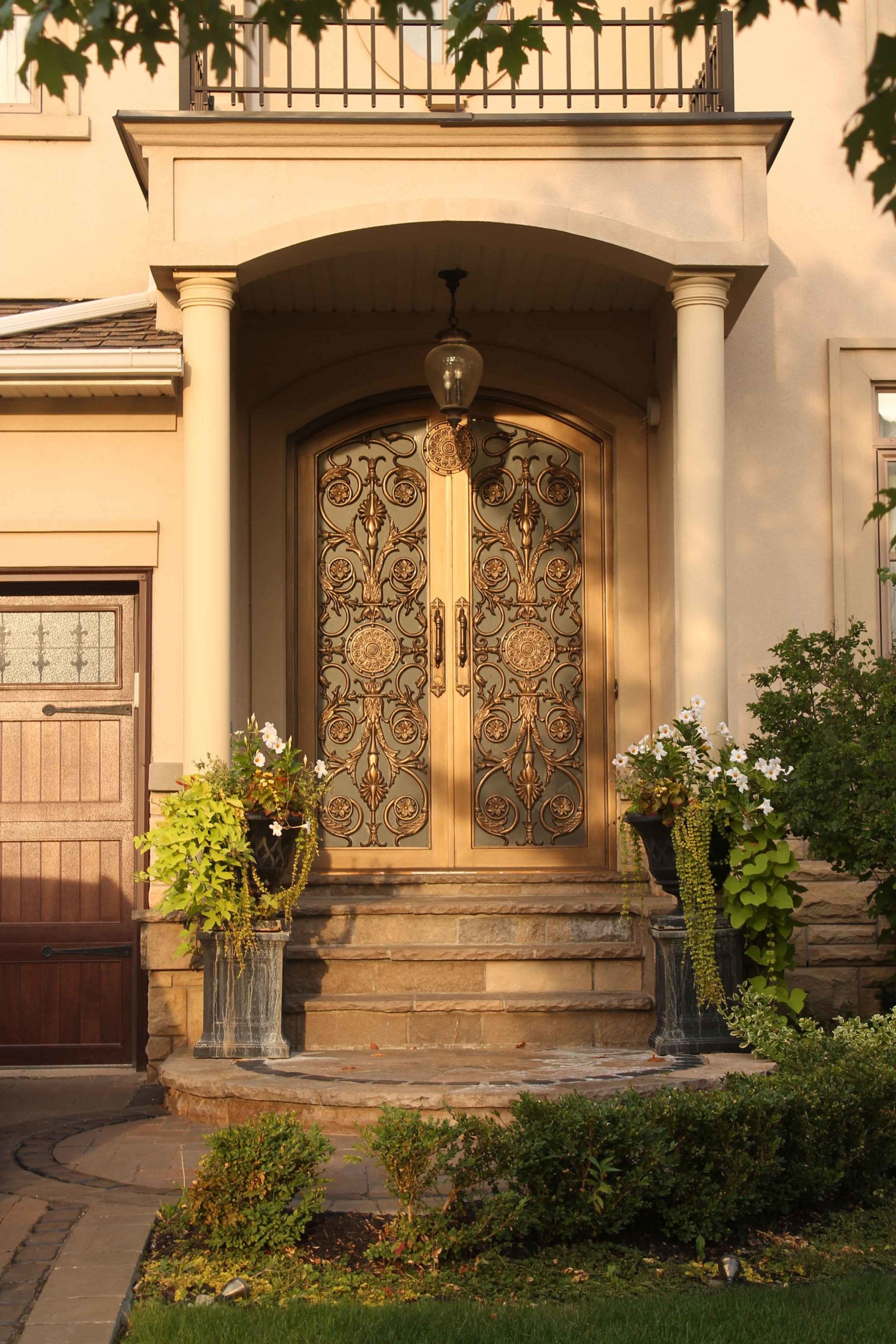 Do you prefer a warm touch of the refined surface of wood or would you rather the solid and strong image that cast metal provides? Be it hardwood, brass, cast iron, bronze, gold gilded or aluminum, it has to be best in class. Whatever idea may be swimming in your mind for front custom doors, let an expert know and then watch how the handmade creations come alive. Regardless of what you are building the door with, the front of your home needs to be adequately strong to resist the chilling blows of the Windy City and its snowfall as well as rain.
Related: Mike Holmes' Tips For A Strong and Secure Front Door.
Front doors have to be energy-efficient so that they do not permit the summer's heat or the winter's cold, in other words, they must isolate your property from the exterior elements. One reason why people put up handmade wooden doors of white oak or mahogany is the variation of the grain pattern, which varies from one tree to another. This can make every exterior wood door Canada one-of-a-kind. What about fading? When your door faces east or north, you can ignore the doubt of fading. But, when it faces south, it is bound to fade. However, this too has a solution. You can sand it down and refinish it. For a robust and beautiful entryway, combine elaborately carved wooden doors with ceramics, leather, metal, stones and more. Since wood is not the only choice for front doors, handmade metal doors are also an attractive option. You can trust them for strength, efficacy and durability. Integrate them with wood or tempered glass to bring in the much-desired beauty to your property's exteriors. The designs on front doors give an ornamental mien to your entire residential space.
Consider The Age of Your Home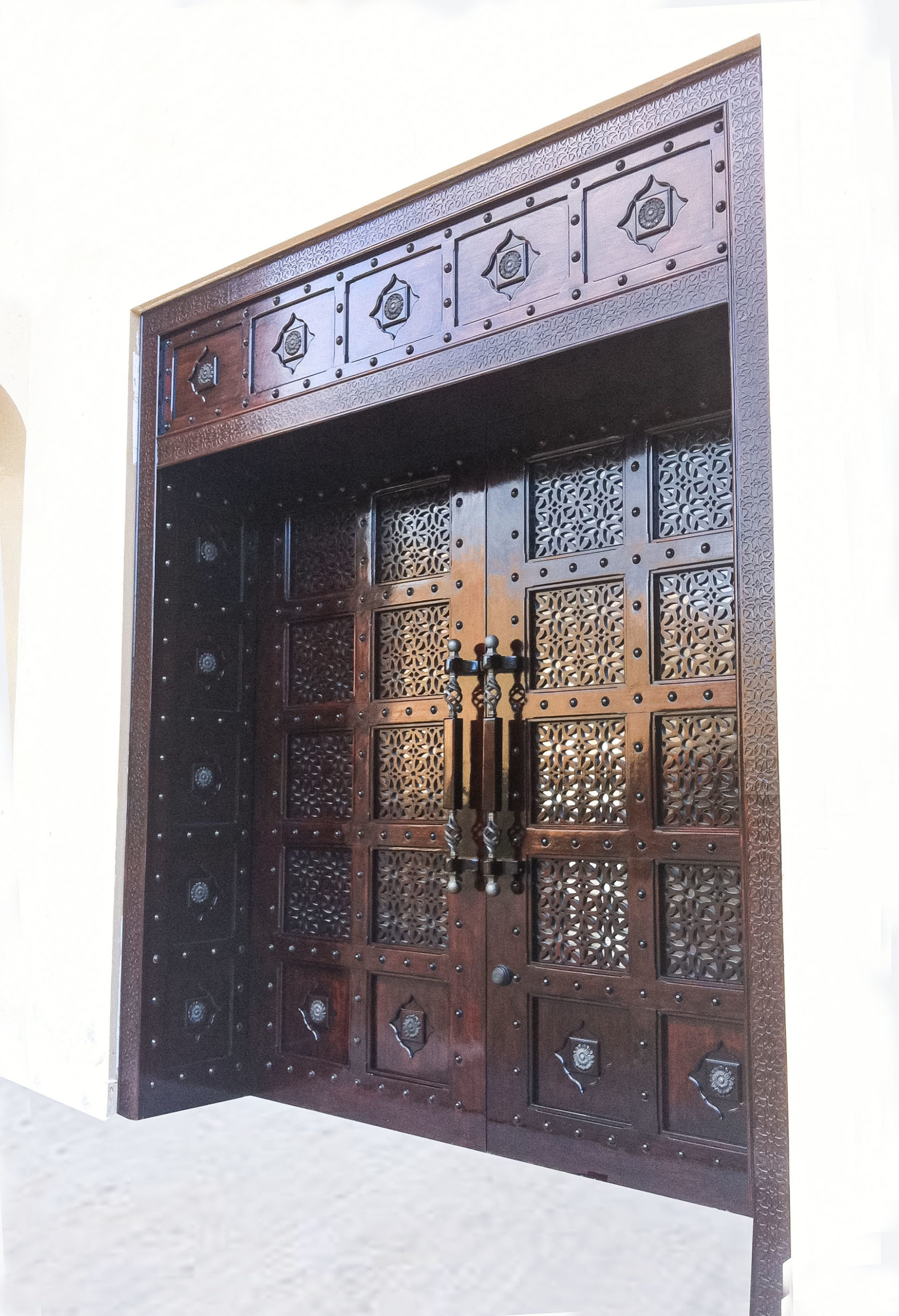 Considering a custom modern front door or a traditional counterpart, you cannot ignore the age of the house. Entry doors should breathe the image of the house. An ornamental classical metal door will unquestionably look better in an old house displaying stone details than at a modern one. In some particular exemptions, design experts have even combined modern doors with traditional facades, or vice versa; although this is not an easy task, luxury interior designers have done it with spectacular results. It is quite understandable if you are confused about the exact design. In such cases, click a photo of your home and share it with your exterior designer.
Customization is the Key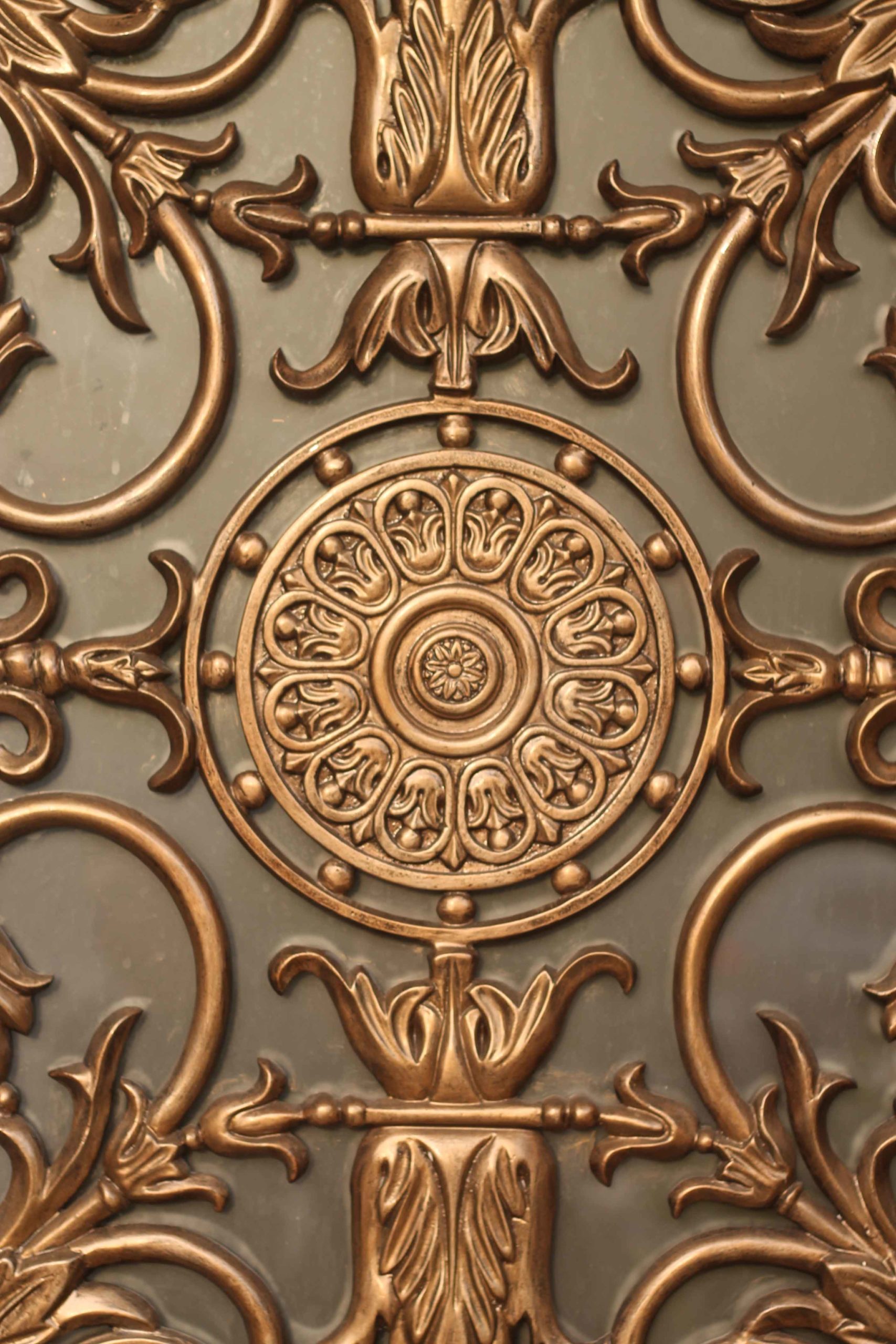 Play with colours, materials, window shapes, ornamentation and more to ensure the door is exactly how you want it to be. The unique pieces are worth taking note of and every time a guest looks at your door, they will want to install a similar one at their own home. You are unique, so why should your Toronto custom entry door not be exclusive?
Pivot Systems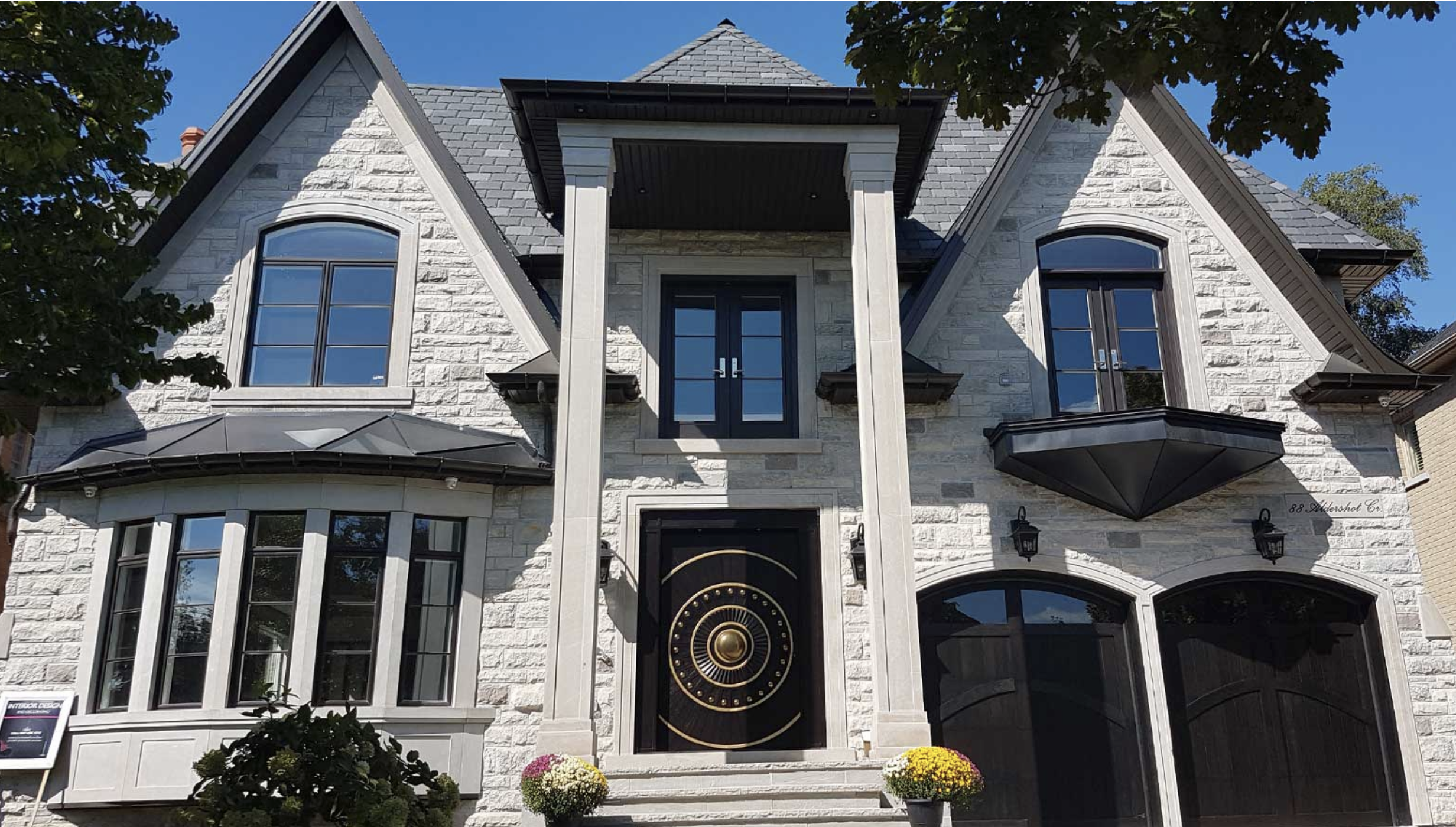 PIVOT SYSTEMS A work of excellence and proof of pinnacle in the architecture field, the pivot door transcends time and quality. Your exterior door and its frame will float in pivot hinge systems since this unique alternative to regular hinges, can delineate perfection when crafted by talented hands. An Art Boulle door, in wood, glass, antique or steel entry doors in Toronto, installed as an entryway will help you realize soon that they are soundproof, wind- and waterproof as well as draft-proof. If you are anxious about the door's role in protecting you from a burglar attack, you can rest assured. These doors can bring you uncontested safety. We offer industry best standards like HÄFELE and FritsJurgens that originated in Germany. The systems can support up to 500 KG and are completely maintenance-free for the next 136 years. It feels good to adorn your home with a custom luxury front door. With your personal stylish statement, an Art Boulle door welcomes you and keeps you and your family safe.
Visit Art Boulle at the Improve Canada Facility.