Stretch Ceilings have come to Improve Canada
---
There's a new design trend making its way to North America that has made a big splash in Europe. Stretch ceilings (yes, ceilings that are so malleable that they can be physically stretched across a surface) have grown in popularity because the look and design of a stretch ceiling are so undeniably fresh. It is difficult to deny that when you look at a stretch ceiling for the first time, it leaves an indelible impression; and now, gorgeous stretch ceilings have found a home in Improve Canada at the Talissa Décor showroom (No. 145).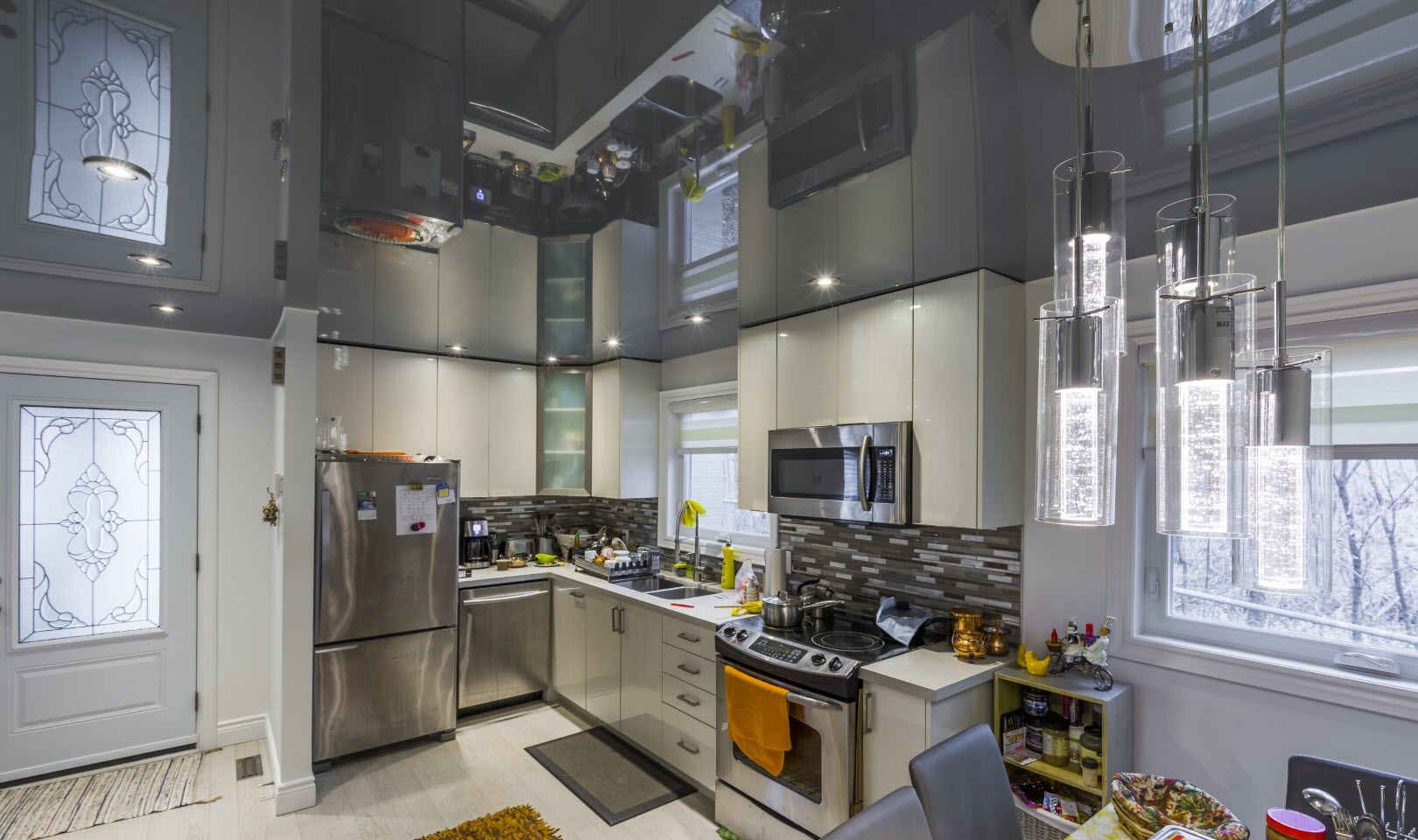 Stretch ceilings leave a lasting impression on people because they are so distinctive. These ceilings have a glossy, elegant and pristine look, which is totally unique to any other type of ceiling out there. It is because of the unconventional look of the ceiling that they have become so popular in Europe, and why it was inevitable that people in North American would want stretch ceilings for their homes, offices and commercial spaces. With that in mind, let's take a look at what makes these ceilings so intriguing and visually-striking.
Material
Stretch ceilings are made from polyvinyl chloride (hence why some manufacturers of stretch ceilings often list their ceilings as 'PVC Stretch Ceilings'). This creates a lightweight, fabric membrane that can stretch like an elastic or springs. The stretch ceilings are purposefully made from a roll material because this ensures that a stretch ceiling can be manipulated into any shape or size. But how is this lightweight material installed onto a ceiling in a way that makes it look smooth and not bumpy you ask? That is accomplished with the second component of a stretch ceiling: the perimeter track. The stretch ceiling clips onto this track to create a sleek, untarnished look. Usually, these tracks are made from aluminum, and they can enable curves, domes, vaults, and many other interesting shapes.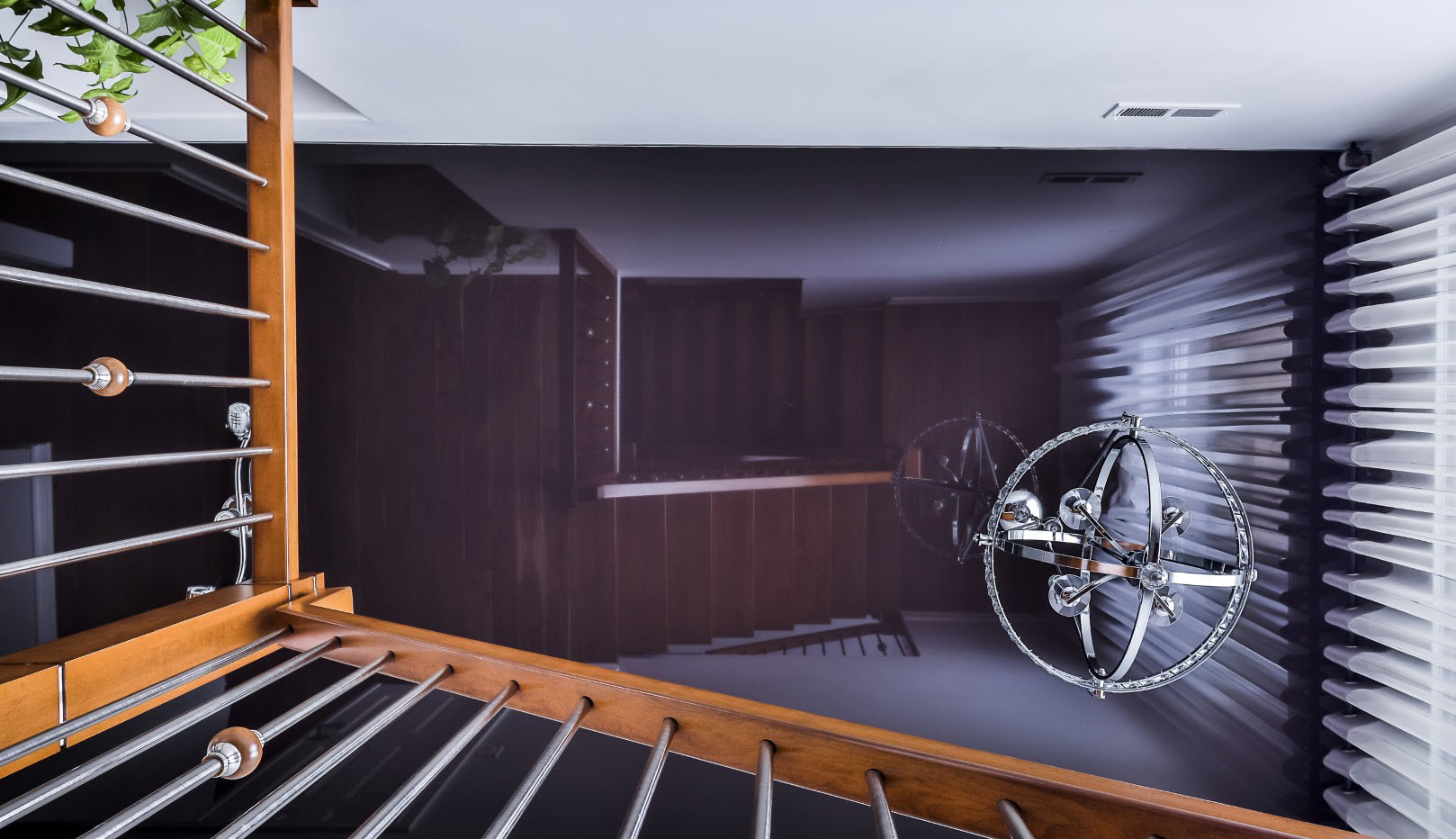 Customization
As stated above, stretch ceilings are extremely pliable, which gives people many design options. For people who are bored or tired of stucco or drywall finishes, stretch ceilings are like a breath of fresh air. Homeowners are given the option to go beyond ceilings with straight lines (as is common with most ceiling designs) and introduce wavy lines or artistic designs. With the interesting patterns and unique designs available with stretch ceilings, homeowners have more choice in planning their dream home.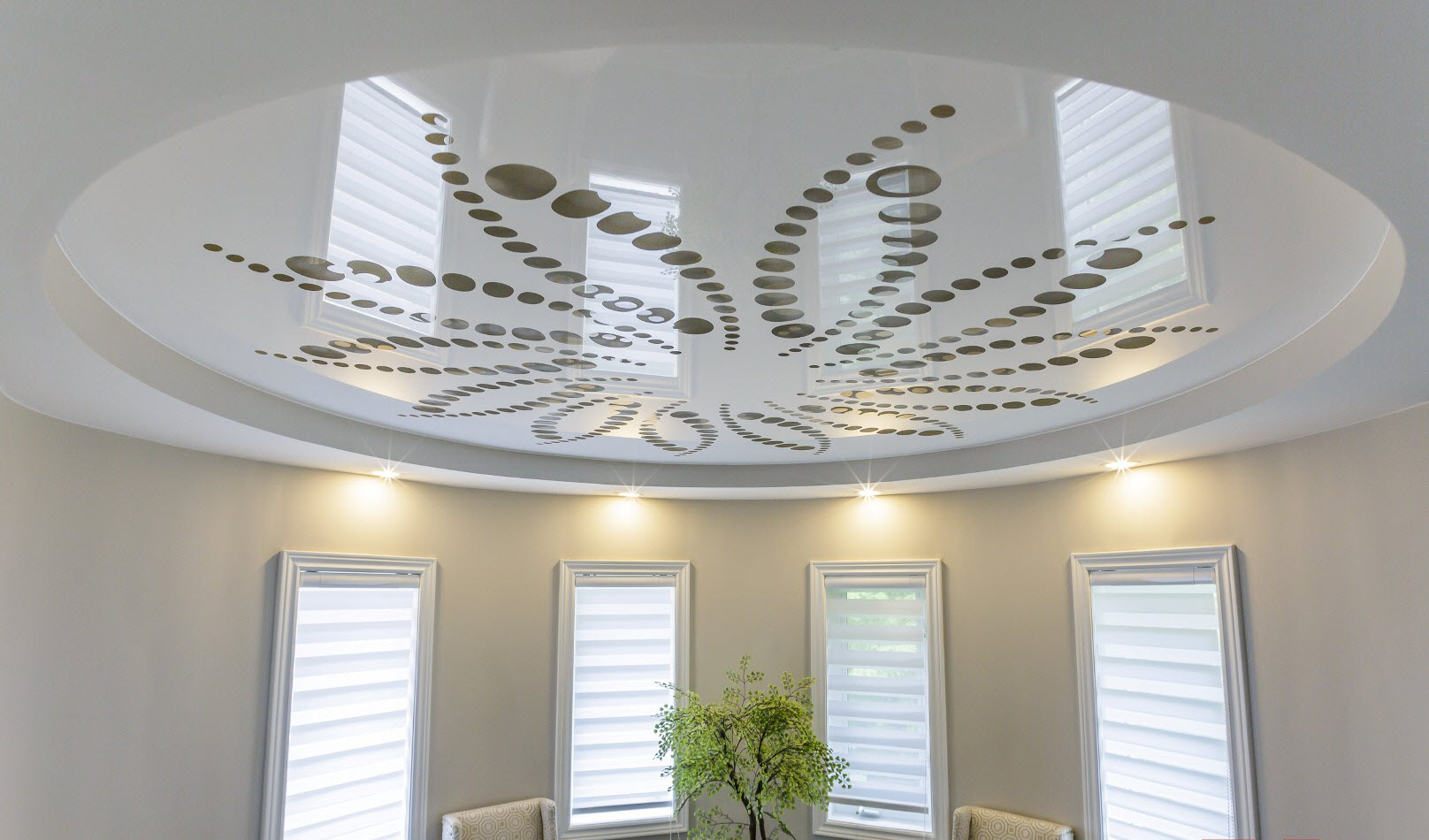 Furthermore, the material comes in a variety of colours, from red and blue to orange and black. There are also many finishes people can choose from, including matt, satin, lacquer (which is mirror-like), perforated, and translucent for lighting diffusers, backlighting and projection.
Taking it to the Next Level
The wonderful thing about stretch ceilings is the potential for doing something truly incredible. These ceilings give homeowners looking to do something bold with their ceilings the solution they are looking for.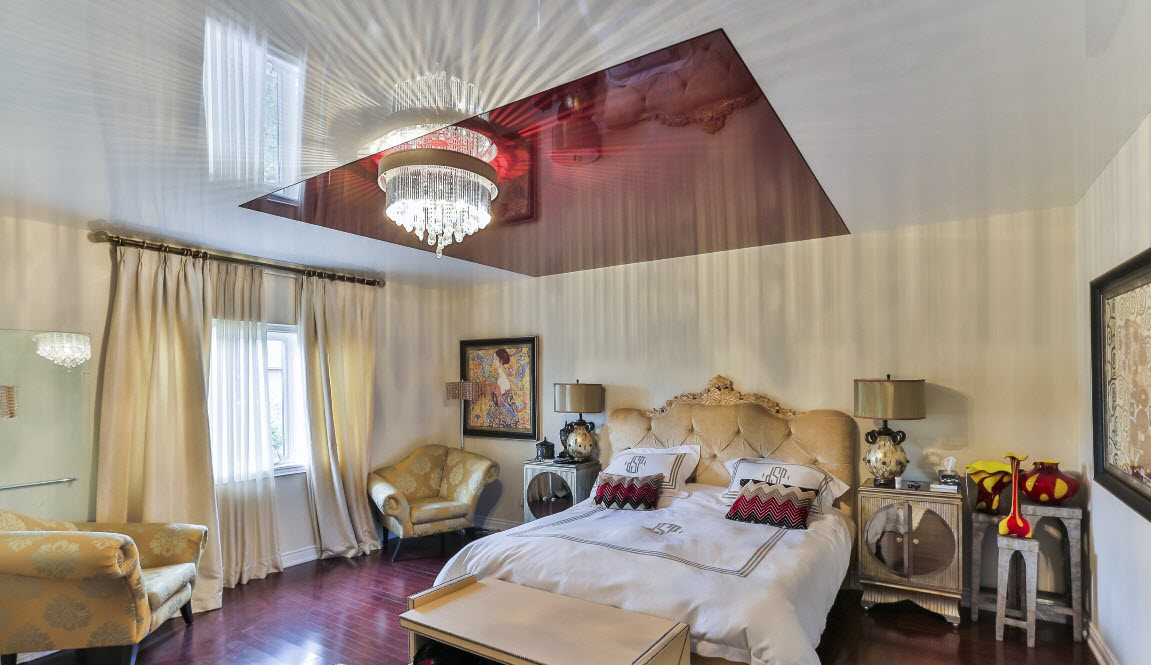 Creating a 3D effect on your ceiling? Why not? By using multi-layered framing and 3D artwork, making that eye-popping 3D effect is totally within the realm of possibility. Backlighting is another option that homeowners can explore; and with the glossy, reflective look of some stretch ceiling materials, combining backlighting with a stretch ceiling makes the backlighting more impactful and a design element.
Is light pollution making it difficult to appreciate a starry sky in your neighbourhood? No worries. Just install a stretch ceiling with a series of tiny lights suspended just above the membrane to create a starry sky on your ceiling. And what about walls? Although many designers talk about using the PVC membrane on ceilings, you can take it and install it on a wall with the same customizable options available to you.
Where Can it be Installed?
Everywhere! People have taken the PVC membrane and put it up in their kitchens, bathrooms, living rooms, bedrooms, laundry rooms, and basements. Not only are stretch ceilings great for homes, but they are also great options for offices. We have event seen them installed in indoor pools and cafeterias.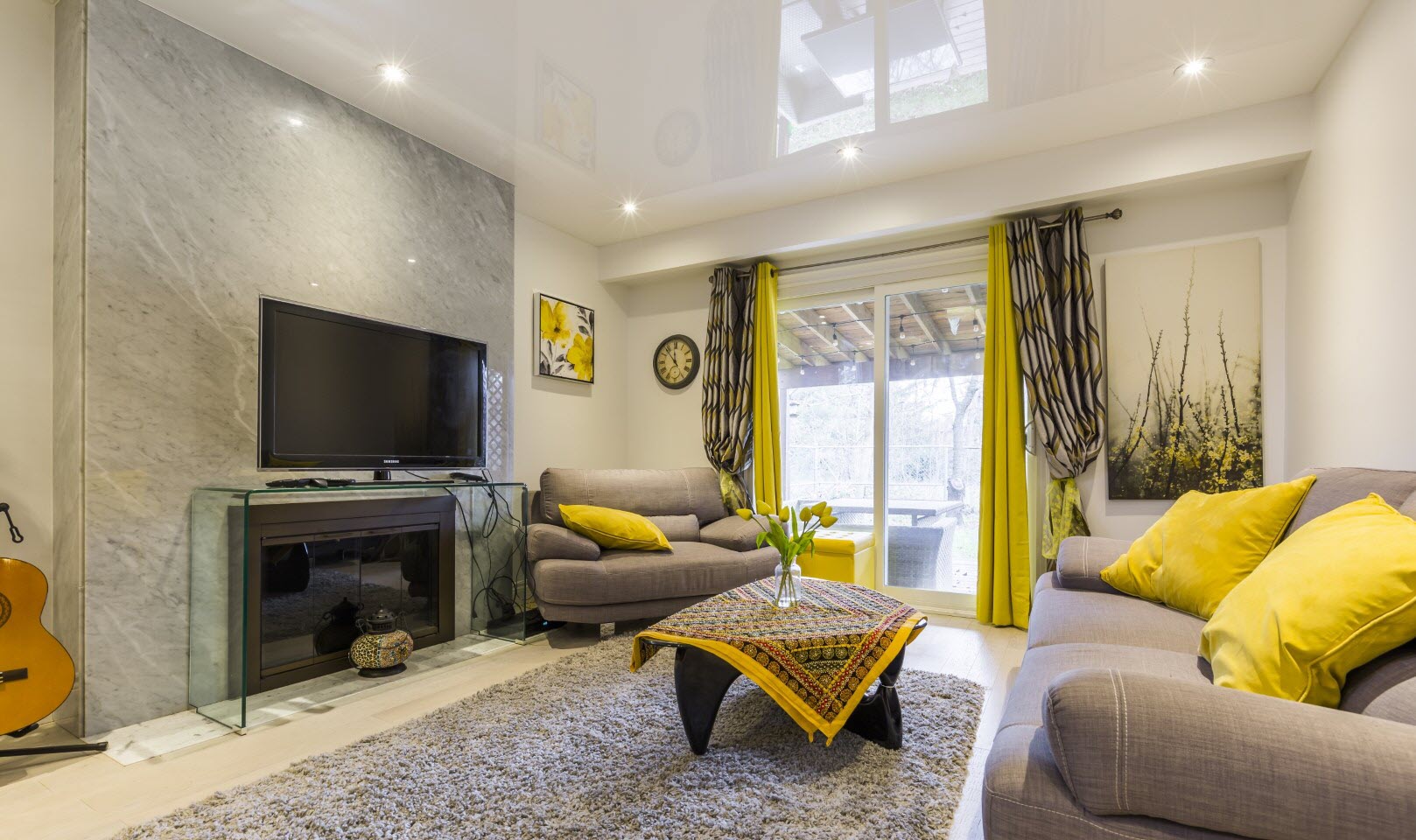 If you're starting to think that a PVC stretch ceiling would be a great addition to your home but you would like a closer look, then you should plan a visit to the Talissa Décor showroom in Improve Canada. The expert designers from Talissa can show all of their designs, and go over your needs and preferences to find a stretch ceiling that you will love.
Stretch ceilings aren't the only interesting or unique home improvement product you'll find at Improve Canada. With over 350 renovation showrooms, Improve is home to numerous products that you won't find anywhere else.