Buying Guide: Get the Best Window Treatments for your Home
---
Window treatments are important for a number of reasons. They are essential for privacy, energy efficiency, and they also offer style and design benefits. The key is to choose the right window treatments for each window. Not all treatments suit all windows and each room in your home deserves an individual approach. Here are some tips to help you get the best window treatments for your home:

If you choose curtains, make sure that you hang them as close to the ceiling as possible. This gives the room a great appearance of height since you can fit longer curtains.

Blinds and curtains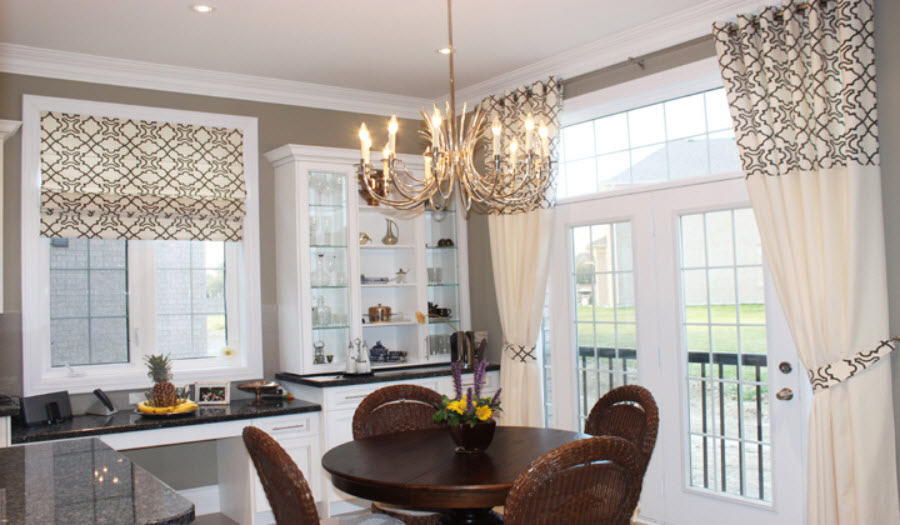 You don't have to choose between the two. You can have both in your home. Some rooms look best with the softer touch of curtains and drapes while blinds or shades will create a more formal look perfect for your living room or similar spaces.

Curtain colour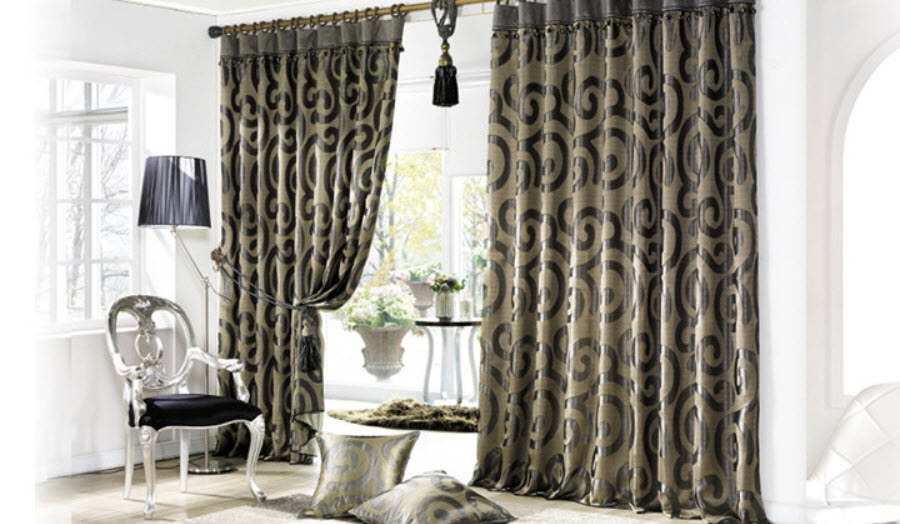 When choosing the colour for your curtains, you should always consider the size of the window. Very large windows are best covered with treatments that are similar in colour to the surrounding walls. If you use a contrasting colour, it can prove quite overwhelming.

Overall design

Look at the room as a whole rather than considering the windows on their own. For example, if you choose an intricate pattern (like animal print) for your curtains, you should keep the rest of your furniture plain but select colours that complement the colours used in the curtain design. If you choose furniture with an intricate design, keep your curtains plain. Solar shades are great if light is your main concern. They are made from perforated vinyl which means that they allow a certain amount of light through.

Consider light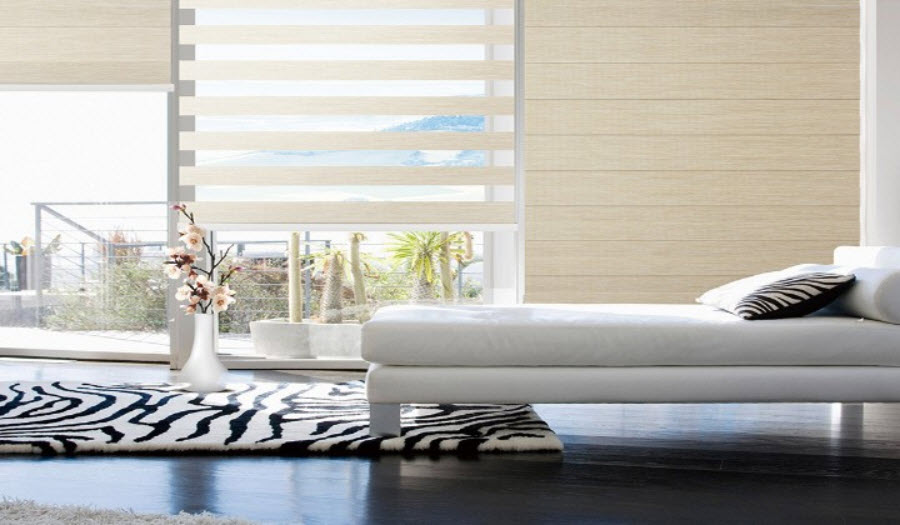 Think about the amount of light you want to allow into the room. Some shades are specifically designed to keep light out and they are perfect for bedrooms. You might prefer lighter shades in rooms where you want privacy but you don't want complete darkness.

Bay and bow windows

These windows are not too tricky and there are two main options. Firstly, you could install curtains on either end and have them meet in the middle just like regular windows. Alternatively, you could install a shade on each individual window.

Curtain length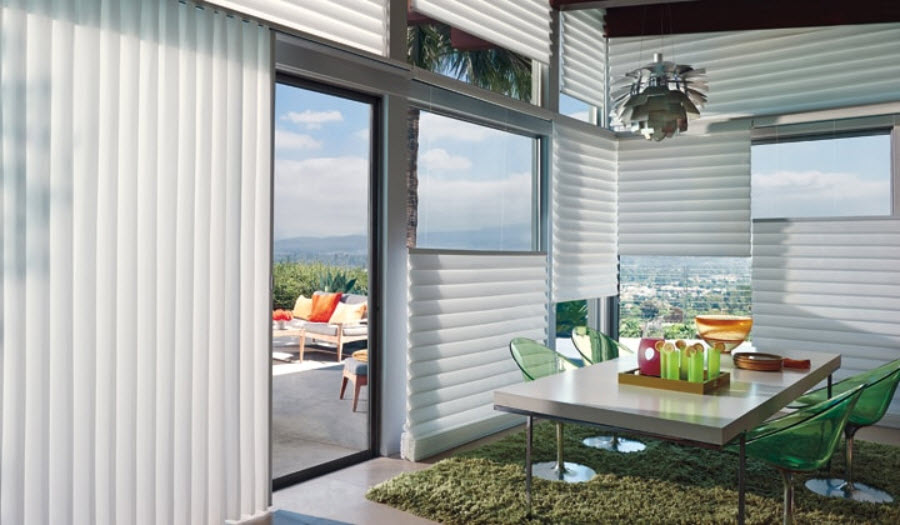 As previously mentioned, you should hang your curtains as high as possible to give the room height. As for the bottom of the curtains, you will need to decide between those that will touch the floor and those that do not. The puddle look is particularly popular but, if you want a cleaner look, you choose curtains that hang just above the floor. Remember, if your curtains do touch the floor, they will gather more dirt and dust. They will probably need to be cleaned more often.

Curtain width

Curtains are not to be cut to the exact size of the window. In fact, the width of the material should be at least twice that of the length of the window. This is to ensure proper coverage, privacy and fullness. You do not want to stretch your curtains out.

Ready-made or custom?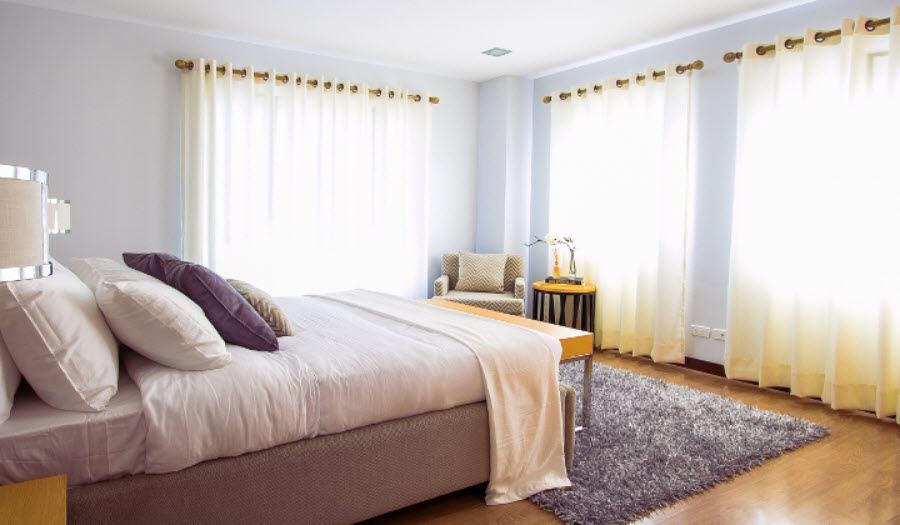 This is a common question and it really depends on your needs and preferences. Ready-made costs less but it might not offer the best fit. If anything, you could always buy larger curtains and have them hemmed to fit the window.

Types of material

Again, this will depend on your preferences as well as the style of the room and your needs. Lighter fabrics allow more light in while heavier ones block the light. Choose heavier fabrics for bedrooms and lighter ones for rooms where filtered light is an advantage (like your dining room). Choose fade-resistant fabrics like cotton and cotton blends if the room receives a lot of sunlight. You can also embellish your curtains yourself for that personalised look if you like.

Hardware

Some window treatments need to be fitted directly onto the window frame (like shades). Vertical blinds and curtains are usually hung from the wall above the window. In this case, the rod or other hardware should be 2 to 3 inches longer than the window on either side. This is to ensure maximum privacy and also ensures that light does not sneak through. If you do not want your window to be obstructed at all when the curtains are open, you will need hardware that is 10 to 15 inches longer than the window on either side.

If you are shopping for the best window treatments, take a look at our listings at Improve Canada. We have a rich variety of window treatments that can suit any taste and style. Peruse our window treatment experts to find something perfect for your home.
Featured Showrooms
- V+ Homes