8 Ways To Make Your Bathroom More Luxurious
---
As homeowners, most of us dream of having that spacious, luxurious, endlessly appealing bathroom. Unfortunately, we tell ourselves that having such a bathroom really isn't something we can afford to take seriously. However, as you will soon discover, it is actually within the realm of possibility to create the luxurious bathroom you have always wanted. There are a number of simple things you can do to create the desired aesthetic that also have the benefit of being affordable.
To be sure, you are going to be asked over and over again about how you were able to afford to create such an extraordinary space. If you don't want to tell them the truth, don't worry about it!
How To Create A More Luxurious Bathroom
Ready to transform your bathroom on every possible level? Here are 8 ways to make your bathroom more luxurious, without spending an arm and a leg to do so:
1. Grout colour. This doesn't sound like a huge step, but it can actually accomplish a great deal within the space. Choosing the right grout colour can add a distinct look and feel to your bathroom. If you feel as though your finish is a little uninspired, utilizing a dark or coloured grout can change that for the better. A popular style with many homeowners and designers is to pair black grout with white tiles. Keep in mind that a grey grout costs roughly the same as white.
2. Large-format tiles. The 3-inch-by-6-inch format is perhaps the most common for tiles. Some of the main features of large-format tiles are elegance, classiness and timelessness. Choosing something that is just a bit larger than the 3 by 6 inch tiles can create an entirely different atmosphere in your bathroom.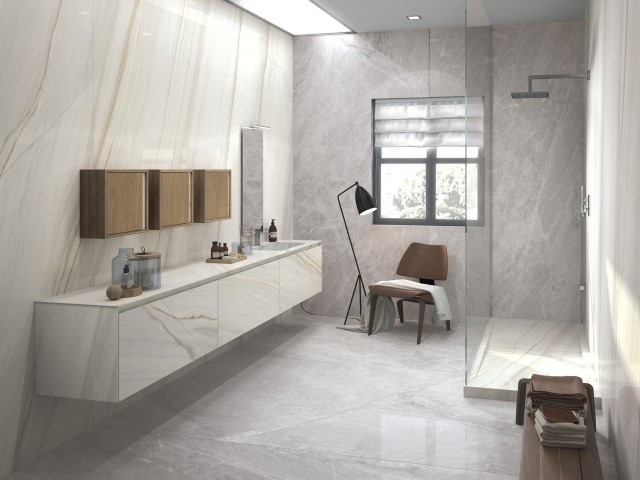 3. Containers. Keeping your toiletries in high-quality, beautiful containers can do a lot for those who want to have a luxurious bathroom. For example, you can put your soap into a small soap dish, your toothbrushes in a decorative tumbler and your Q-Tips, and similar small items, in a small box, such as a darling box. These things can add charm to your bathroom, while giving you a great concept of space.
4. New bathmats. There is a good chance that your bathmat needs to go. Replace it with something that is new, or consider splurging for something along the lines of a Turkish rug or Persian rug. A new rug can go a long way towards adding some decorative flare to your bathroom.
5. Find a mirror with some personality. This is one area in which it seems as though too many homeowners settle for whatever they can find. You don't have to settle for a boring mirror, and you don't need to spend a ton of money to get something a little better. Look for a mirror that better suits your tastes. This is one of the most significant steps you can take because mirrors can often act as primary focal points in a bathroom.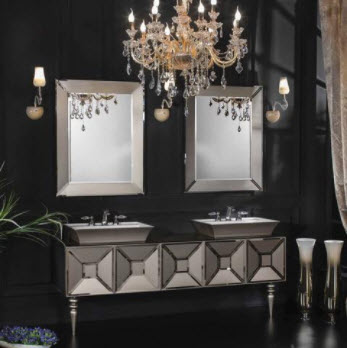 6. Upgrade your knobs and pulls. This is another example of small change that can have a big impact on your bathroom. There are many styles you can go with, from ornate to minimalist. No matter what you go with, make sure your new doorknob aligns with the overall design of your bathroom.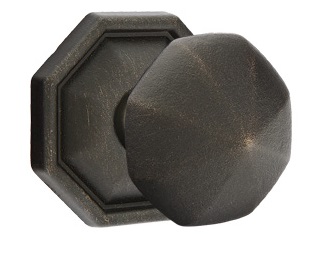 7. Furniture vanities. If you want to try to do something that is a little more creative, then look for a piece of furniture that can be utilized as a vanity for the bathroom. Remember that you don't have to focus entirely on furniture that is meant for the bathroom. It is well within the realm of possibility to have something repurposed.
8. Pay attention to colour. There are several different colours that can be used to create the ultimate bathroom. White is prime example of a colour that is elegant and simple, but that is not the only choice available to you. If you want to be a little bolder, go with a vibrant colour, or try using complimentary colours, like red and green, or blue and yellow.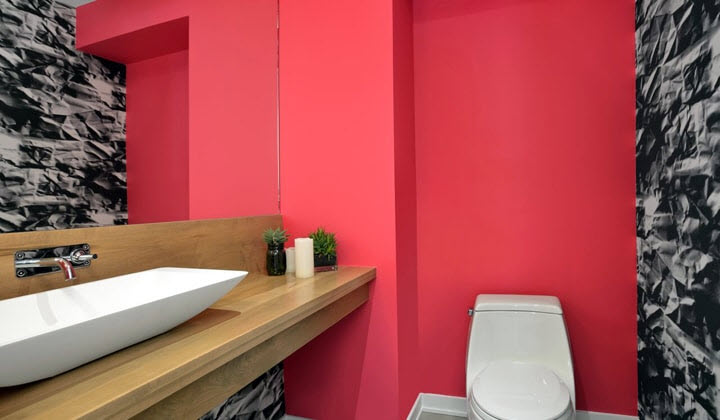 These are just a few of the ways in which you can create the bathroom you have always desired. You don't have to dive in and implement all of these tips into your next bathroom design. Going with two or three of these tips can really elevate your bathroom and give it a luxurious look and feel.
Participating Vendros:
- Canaroma
- iTile
- Silks
- The Door Boutique & Hardware