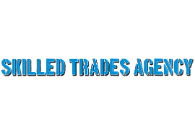 Skilled trades agency
We understand how competitive today's market is and how important it is to have the strongest team possible. We will work hard to ensure that every client has a clear understanding of each candidates' skills, qualifications and experience before they hire. We will not recommend any candidate to our clients unless we feel that we have researched and qualified the candidate to the best of our ability.
At Skilled Trades Agency, we know where to look and have the right network to place the very best people for the job in a short period of time.
No other company in Canada matches more people in the construction industry than Skilled Trades Agency
We know construction. At Skilled Trades Agency, construction is our primary and only focus. All of our agents have an in depth knowledge of the construction industry and know what is required to be successful in each role.
We only hire the best people
At STA, we understand that every candidate and employee that we recommend or assign is a direct representation of our company. We always treat our clients, candidates and staff with the highest regard and set very high standards within our company.
Proudly Canadian!
We have top agents currently serving the Greater Toronto Area and surrounding
Toronto, Mississauga, Vaughan, Brampton, Markham, Kitchener, Cambridge, Hamilton, Burlington, Barrie, Collingwood, Ajax, Scarborough, North York, and Oshawa.
We employ all positions in construction including:
• Project Managers
• Carpenters
• Plumbers
• Electricians
• Estimators
• Painters
• Cabinet Makers
• Drywallers
• Welders
• Site Supervisors

• Millwrights

• Pipefitters
• Cable Technicians
• Building Operators
• Roofers
• HVAC Technicians
• Project Coordinators
• Concrete Workers
• Engineers


• Architectural Technolologist
• Restoration Technicians
• Stationary Engineers
• AZ/DZ Drivers
• Service Technicians
• Office Administrators
• Landscapers
• Warehouse Workers
• CNC Operators
• Management
Gallery