Tips for Making Your Home Warm and Cozy This Winter
---
Even though we have recently been treated with summer-like temperatures, we know winter is around the corner. The clocks have changed, the leaves have fallen and the days are shorter. That means we will be experiencing colder temperatures, wind, ice and snow…soon! We bundle up during the winter months to keep ourselves warm and cozy, but what can we do to keep our homes warm and cozy too?
Here are my top tips that will help make your home warm and cozy this winter.
Add an Indoor Fireplace
A fireplace can add instant comfort to any room while also creating a nice focal point. There are many options and styles to choose from, including wood, natural gas, pellet, and ethanol.
When choosing a wood fireplace, understand they require regular maintenance and inspection. And, I mean inspected and cleaned by a certified professional, like WETT (Canada) or CSIA (USA) certified chimney sweep. Plus, there is the cost of wood, transport, and storage to be considered as well as the municipal codes. Not every city allows wood fireplaces, so check with your local building authority.
Gas fireplaces are easier to maintain and operate, however, you will have to get a professional to connect a line to your existing natural gas supply or a propane tank. Gas fireplaces come in the traditional standard models but there are many modern choices available as well like fireplaces placed higher up on a wall in any shape and size.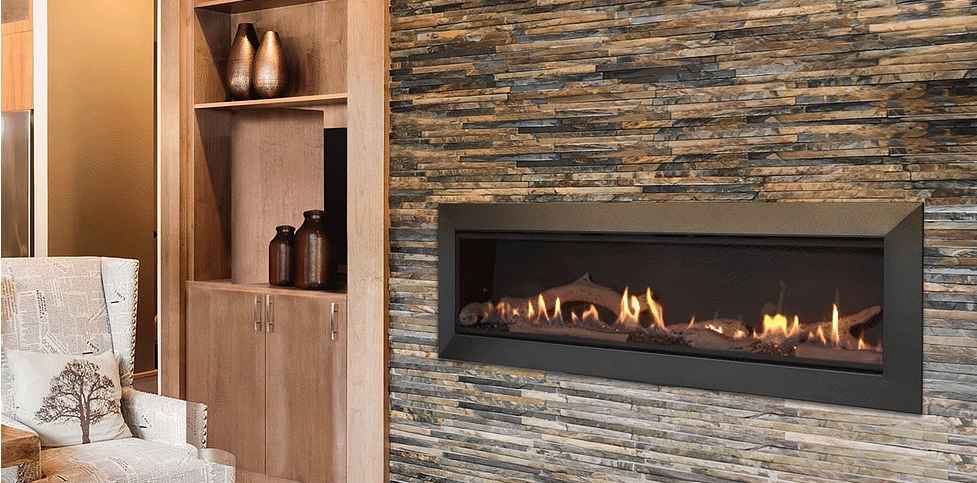 Echelon Gas Fireplace by Majestic – contact Improve Aire, Unit 9 & 10 at Improve Canada.
Ethanol fireplaces are a great choice if you are looking to create some ambiance to a room without adding heat! They are not good heat emitters so don't rely on them as a primary heat source. However, models are mobile and can be used indoors or outdoors and come in free-standing and wall-mounted versions. They don't require a chimney, flue, or venting, however, they do require oxygen and adequate space.
Ethanol is basically alcohol produced from the waste crops of sugarcane and corn and there are no harmful fumes. There are many ethanol-fireplace models available but just like with any heating product do your research and consult with professionals.
If you are looking for a good heat source another alternative is a pellet-burning fireplace. This type of fireplace is highly efficient, and they burn cleaner and at a higher temperature than wood burning models. They are also eco-friendly as wood pellets are made of biomass, a renewable energy source. Wood pellet energy can be used in fireplaces, stoves, furnaces, and boilers. We installed a wood pellet furnace in the Country House in Holmes and Holmes season 2.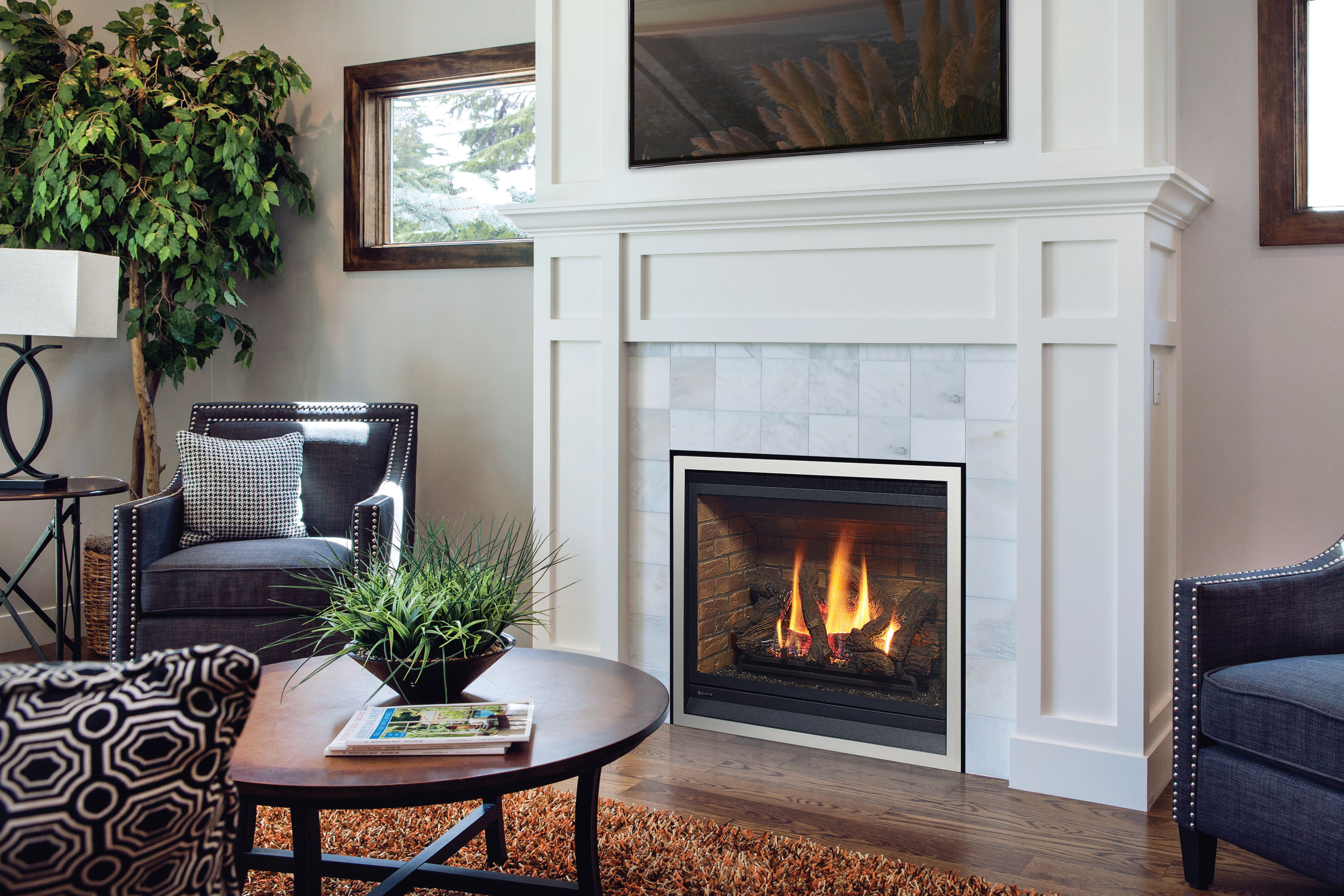 A fireplace adds warmth and ambiance to any room, from GTA Heating & AC, Unit 324
Book Your Personalized Shopping Appointment with one of the many Heating and Air Conditioning Specialists at Improve Canada
Create a Reading Nook
Do you have an empty corner that needs some love? Consider adding a big comfy chair, soft throw cushions, a warm blanket, and a standup lamp to create a cozy corner to snuggle up in and read a good book. What a great way to spend a chilly winter afternoon!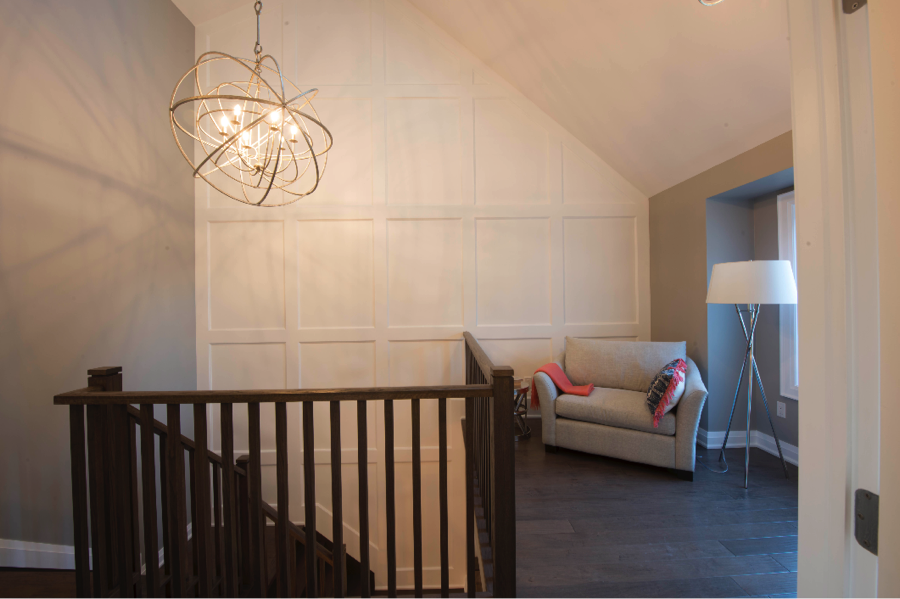 An open landing can easily become a quiet reading nook with the addition of a comfy chair, a light and accessories from Holmes and Holmes Season 1.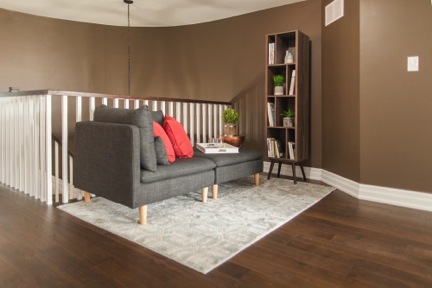 In Holmes and Holmes season 3, we created a reading nook in this unused space with a small shelf and lounge chair creating a perfect reading area.
RELATED: CHECK OUT THIS BLOG FOR MORE RENOVATION TIPS & IDEAS FOR SMALL SPACES
Upgrade Your Old Windows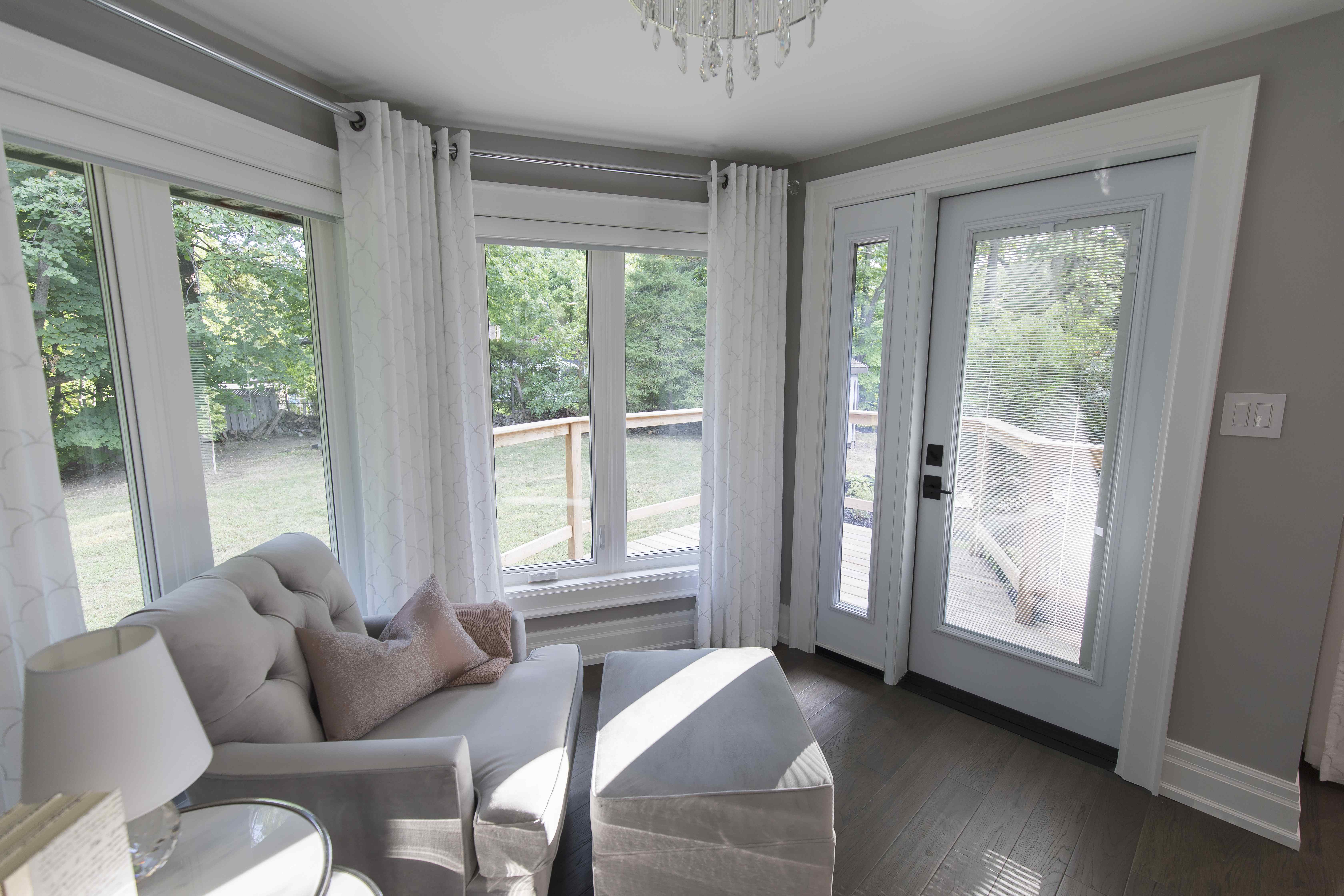 We upgraded a home in Holmes and Holmes Season 3 with energy efficient windows and doors.
Old cracked single-pane glass windows don't do you any favours – they're drafty and let all the heat out of your home. Make your home warm and cozy this winter by installing good quality energy efficient windows. They will make your home draft-free and much more cozy during the cold months. Today, new technology and new materials make better windows more affordable and you'll be amazed at the choices on the market today.
Make sure you upgrade to double-pane or triple-pane windows. But remember, no matter how good the windows are that you buy, make sure they are properly installed. If not, they will just cause you a lot of headaches! Not to mention they will be drafty or even worse, may leak, adding more money to your energy bills!
RELATED: 5 SIGNS YOUR WINDOWS NEED REPLACING
Book Your Personalized Shopping Appointment with one of the many

Window and Door Specialist

at Improve Canada.
Install a Smart Thermostat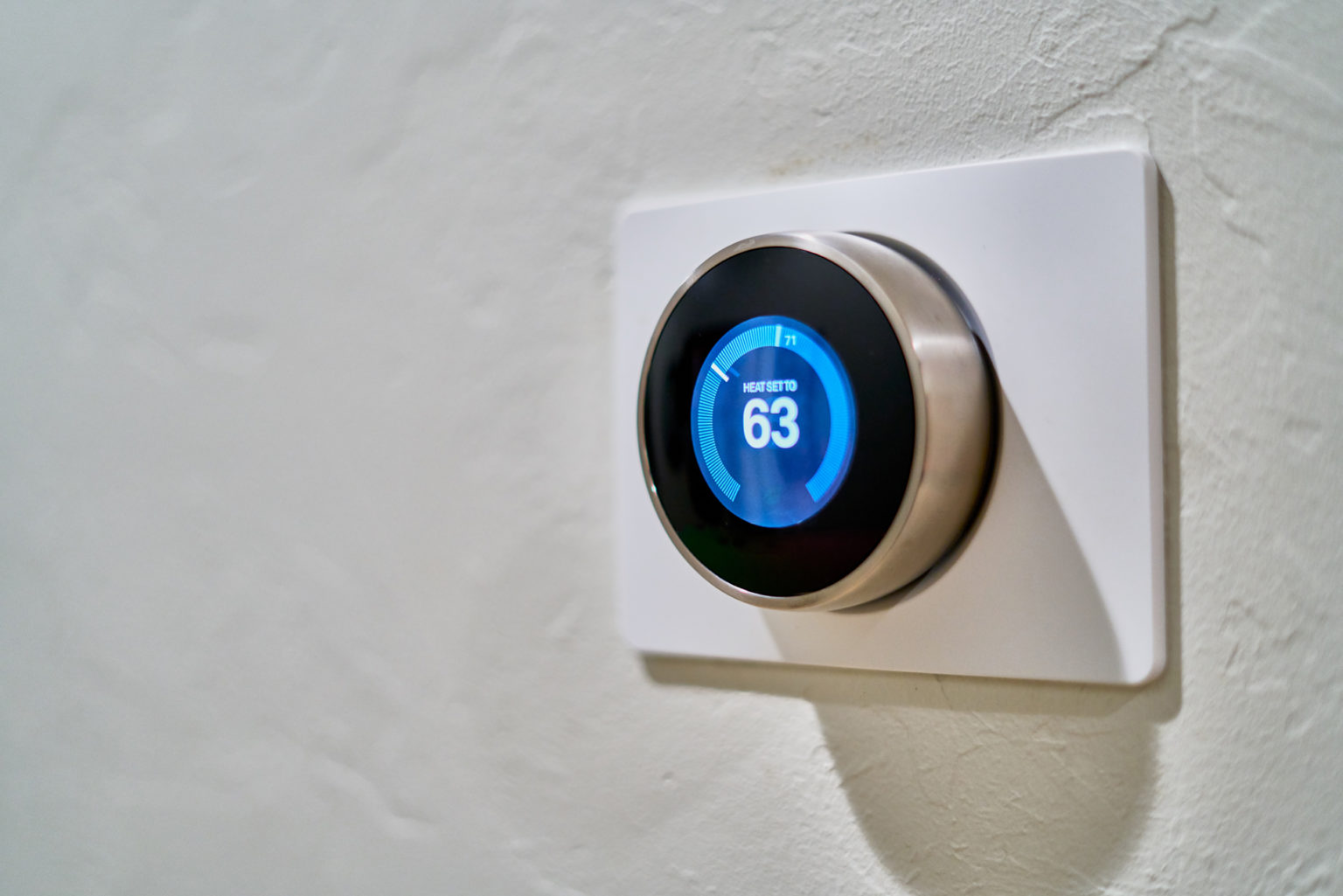 Upgrade to a smart thermostat. Contact GTA Heating and AC, one of the pros at Improve Canada.
The great thing about a smart thermostat is that you can control the temperature anytime and from anywhere. You can lower the temperature, from your mobile device while no one is home and then adjust it to the perfect temperature so when you are home it is nice and cozy, some smart thermostats can even be controlled by voice commands! Smart technology also helps you save money on your energy bills. Did you know that lowering your thermostat by three degrees can save you up to four percent on your energy bills each month?
Upgrade Your HVAC
Make sure you get your furnace serviced regularly! Always have a yearly maintenance check every fall and remember to change the filters regularly – at least once every three months. This will ensure your furnace is running properly and efficiently. Your HVAC (heating, ventilation, and air-conditioning) system keeps your home breathing – I like to consider it the lungs of your house and the ductwork are the veins. Proper air circulation is so important in maintaining a healthy home.
DID YOU KNOW? 80% of homes have poor indoor air quality!
Having a strong, durable HVAC system keeps your home nice and healthy throughout the year. If you have an old furnace and its time to replace it there are many energy-efficient options available. As always make sure you do your research, understand the cooling and heating capacity, and make sure it is the right size for your home. This means getting your HVAC specialist to do a load calculation before you make the final decision on your HAVC system.
Load calculation shows you the exact amount of BTUs a certain space requires for sufficient heating and cooling. A load calculation measures the square footage of the room to determine the capacity needed to reach the desired temperature.
DID YOU KNOW? BTU or British Thermal Unit is a form of measurement that measures energy. One BTU refers to the amount of energy that is required to increase the temperature of a pound of water by 1° F. It is most frequently used when talking about heating and air conditioning units.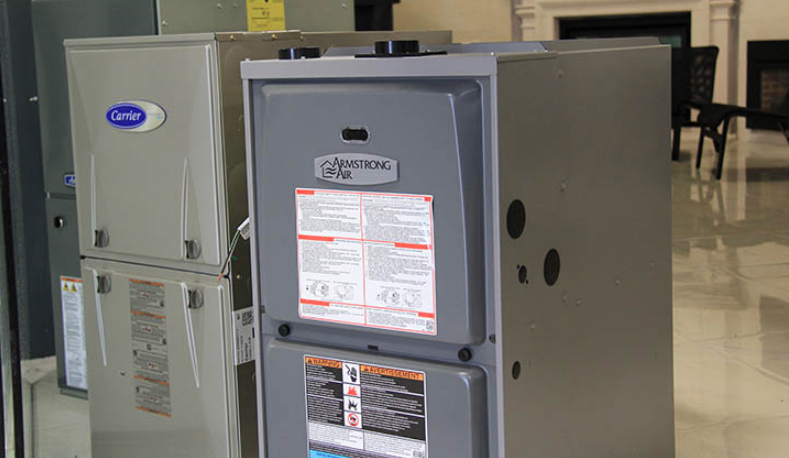 Contact Improve Aire, one of the heating and cooling professionals at Improve Canada.
Warm Up Your Backyard!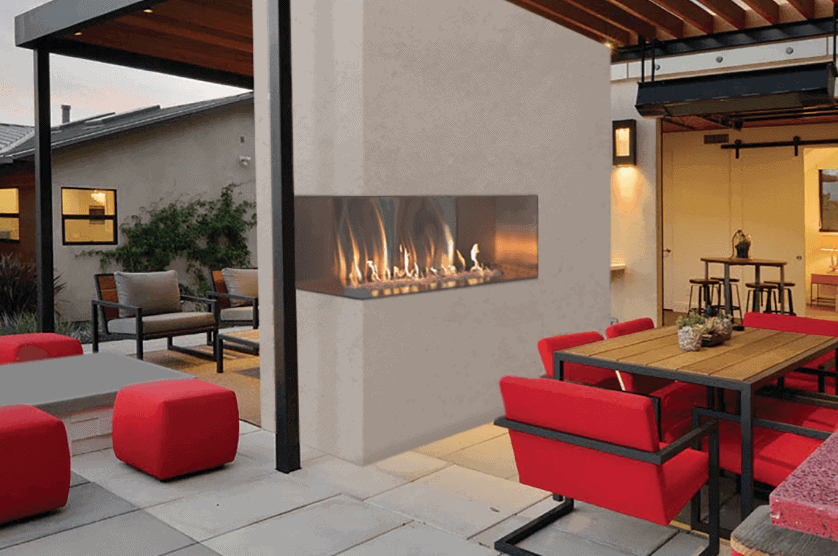 There are many outdoor fireplace options available at Toronto Home Comfort, Unit 174 & 175
Especially, now since we are spending more time at home why not add some warmth to your backyard patio by adding some heat! Consider adding a fireplace, fire pit or portable heater to your outdoor space. They will help create a warm and cozy atmosphere for you and your family.
When considering an outdoor fireplace make sure you have sufficient space in your backyard. Choose a location that is protected from the wind, away from your house or other structures, and away from low-hanging trees or branches. Also, make sure you check with your local municipality about codes, restrictions, and permits. Fireplaces can be fueled by wood, gas, or electricity.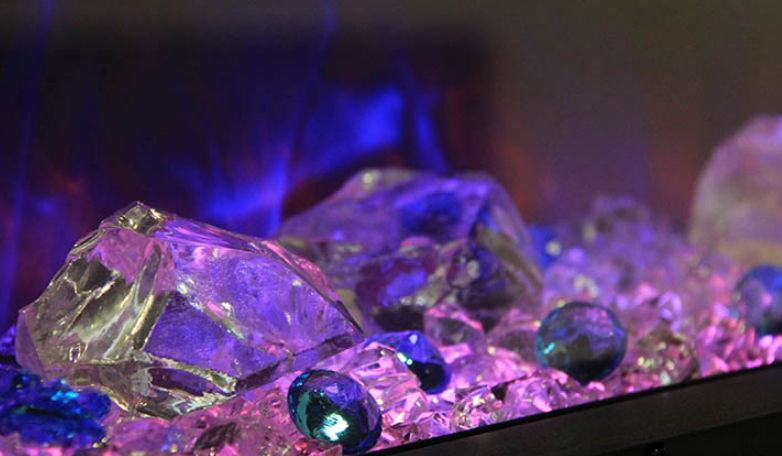 Glass rocks and pebbles add a different ambiance to a Gel fireplace by Improve Aire, Unit 9 & 10
Fire pits are smaller than fireplaces and are a perfect fit for smaller backyards. Gel fireplaces or pits that use ethanol fuel have glass rocks and pebbles instead of wood. Ethanol is a cleaner alternative to other methods like wood but still creates that cozy warm feeling of a real flame. Gel fireplaces come in tabletop versions or larger stand-alone models. There are even convenient electric fire pits available for creating that perfect backyard retreat!
Outdoor Heaters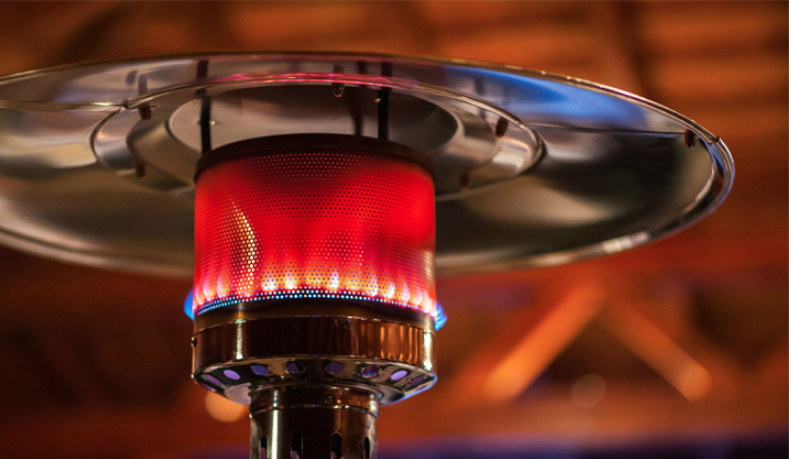 Portable Propane Heaters from Toronto Home Comfort, Units 174 & 175
Outdoor heaters are fairly inexpensive and low-maintenance appliances. Most outdoor heaters run on natural gas, propane or electricity.
Some gas heater use portable propane cylinders hidden in the base of the heater. While other models require a line connected to a bulk tank. Remember you will need a licensed plumber to run a line when using these models.
If you already have natural gas in your home then it will be easy to install a permanent line to your fireplace. But remember, the distance from the gas main to the outdoor heater will affect the pressure in the gas lines. Your licensed plumber will advise you of the best placement options for your model. Also, remember the gas heater or fireplace requires proper ventilation and air movement.
Electric heaters are energy efficient with no harmful emissions so that's good for the environment. Some models require a standard, 120-volt circuit, but many require hardwiring to a dedicated line. Work with your supplier an electrician to find out which model best suits your needs. A patio heater can come in a variety of models, including hanging, tabletop, mounted and standing.
Book Your Personalized Shopping Appointment with one of the many

Heating and Air Conditioning Specialists

at Improve Canada