The Ultimate Guide To Building A Smart Home
---
How To Build A Smart Home System
What is a smart home? A smart home is an automated home that gives homeowners the ability to control lights, appliances, thermostats, and other equipment and devices remotely by using their smartphones, tablets and computers via a wireless or hardwired connection.
Here's a guide to building a smart, energy-efficient home.
What Are the Benefits of Having a Smart Home?
---
Smart homes automate tasks like regulating temperature, turning on and off lighting, opening and shutting window treatments, and adjusting your inground sprinklers according to the weather. Not only does a smart home mean convenience, but it can also make your home more energy efficient, saving you more money on your bills.
Check out A/V guys, Unit 93 for your smart home automation needs.
The main goal of a smart home is to increase comfort and quality of life in your house. Home appliances can be timed to match your routine. This includes the coffee maker, lighting, and washing machine.
Greater security and energy efficiency are also made possible by linked, remote-controllable and sensor-reliant equipment. Home appliances can also be timed to match your routine. This includes the coffee maker, lighting, and washing machine.
What Are the Key Components of a Smart Home?
---
Smart technology allows the homeowner to create custom ambiance and moods through lighting. It also centralizes all your mechanics, including heating and cooling, entertainment, sound systems and security, all while being energy efficient.
Build a home entertainment system with A/V guys, Unit 93
Automated sensors can detect gas, and water leaks with auto shut-offs to minimize damage. So what are some of the key components you should consider in your home?
Essentials Devices for Your Smart Home
When building a smart home, there are a few things that you should have, like a portable smart speaker, perhaps some smart plugs and smart lights and maybe a smart thermostat and most homeowners have at least one smart tv, video doorbell/camera and a smart smoke detector.
Security – Most Important Component of a Smart Home
---
The security system is the most important element of any smart house. When a serious emergency arises, such as a fire or break-in, a security system is there to keep you safe.
Here are some things to consider:
How complex a system is required and can you expand the system?

Do you want indoor and outdoor cameras and where do you want them located?

Should you get motion-sensor cameras?

Is there an alarm feature?

Video feature is almost standard now

Will you require additional storage and battery backup?
Smart Security Cameras
A home security camera system is excellent for home protection. Burglars are wary of properties with visible security cameras because they act as a deterrent and discourage property damage from happening. Plus, security cameras can help gather evidence if it is set up to record activities.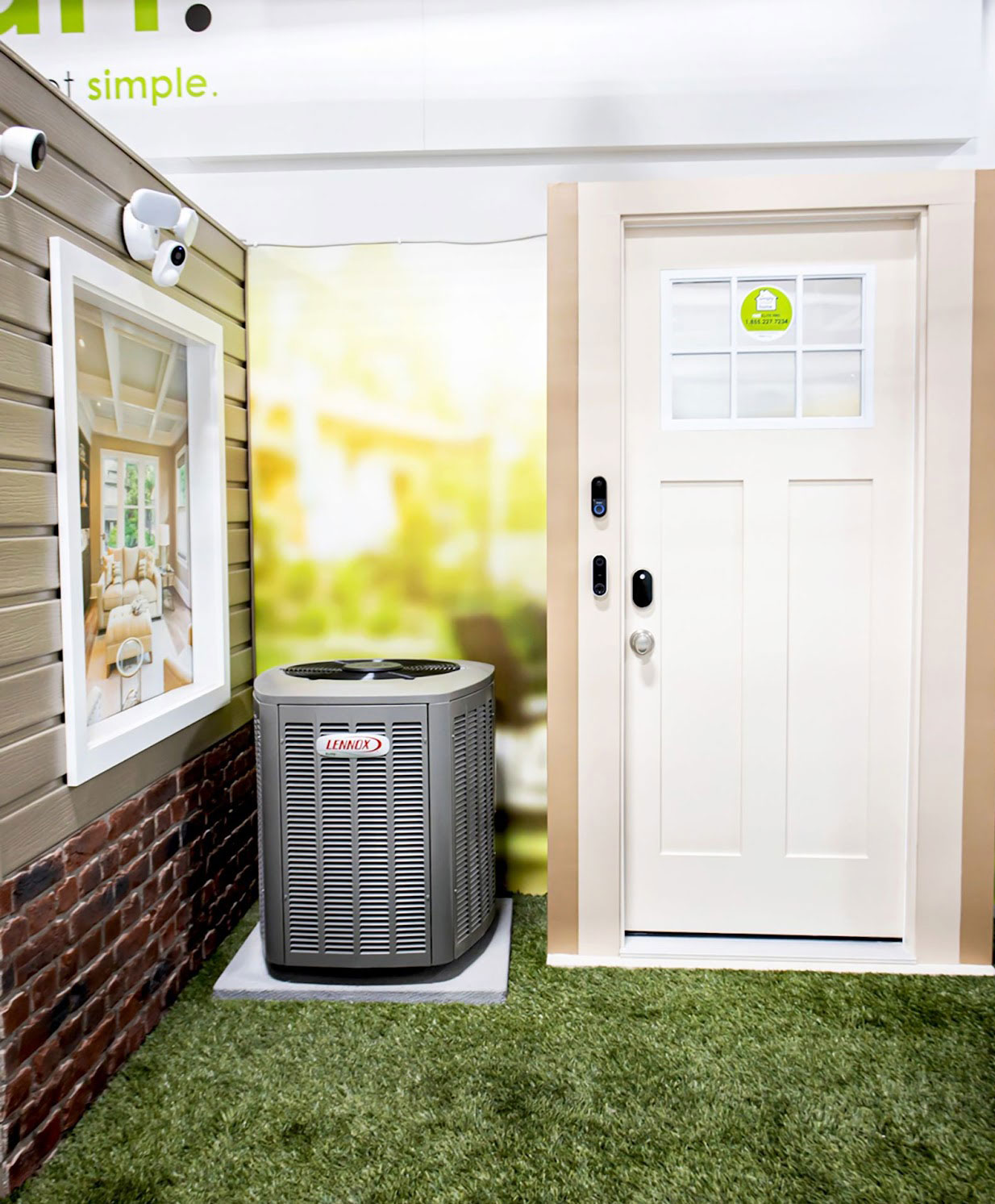 Install a smart security system with Simply Home Comfort, Unit 94.
The market for home security cameras is always growing, making it simpler than ever to keep a watch on your house. WiFi-connected streaming video cameras let you monitor activities while you're away by sending alerts, video snippets, and live video feeds to your smartphone. It's also important to have motion sensors. When you set an alarm, a motion sensor will look for activity nearby and trigger the alarm.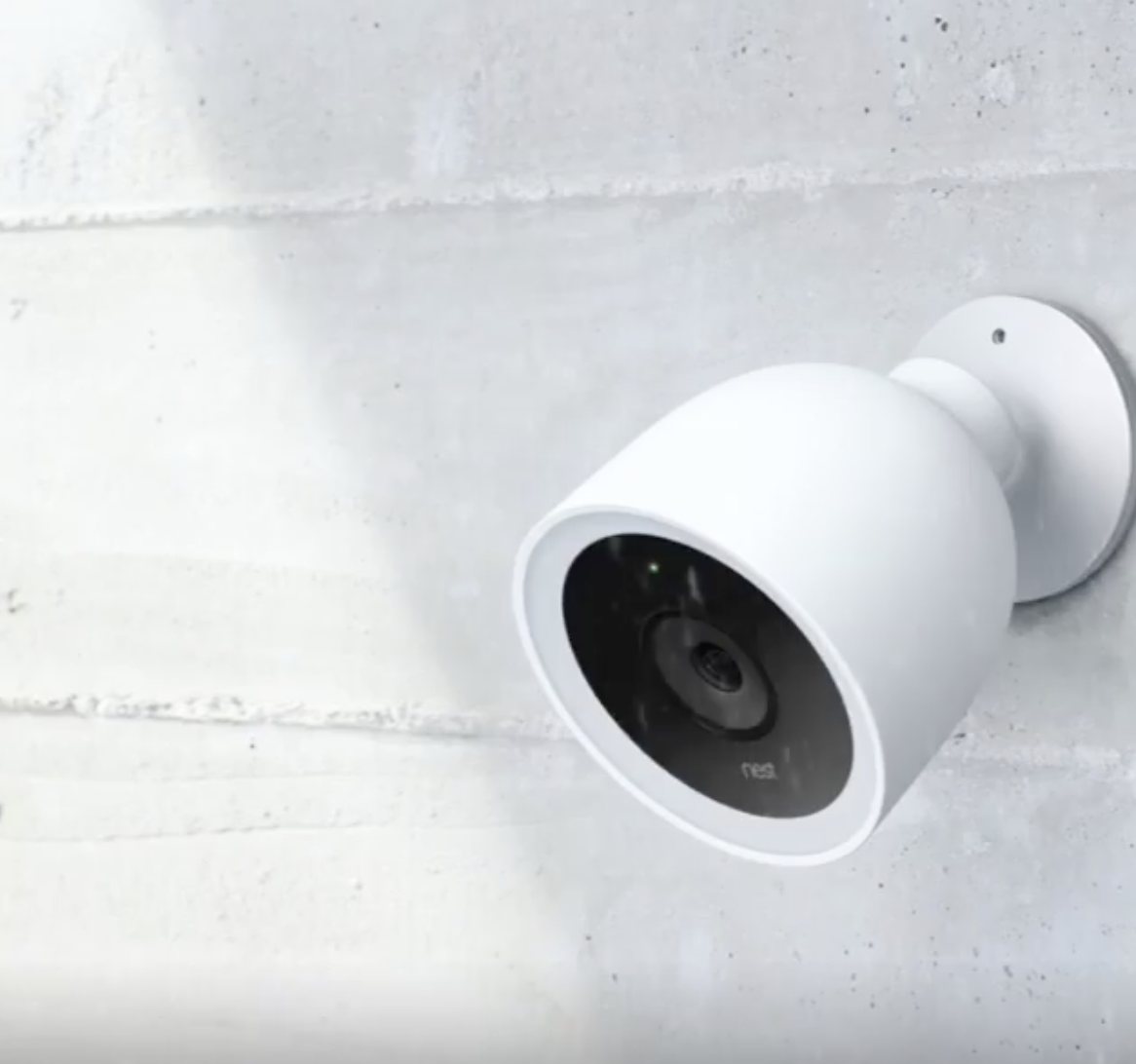 Contact Simply Smart Home, Unit #94 & 95, for all your smart home and home automation solutions, including heating and cooling.
Another type of security camera is a smart floodlight camera which combines an outdoor floodlight and an outdoor security camera into a single fixture.
RELATED:
Smart Doorbell is a Video Doorbell
An internet-connected alternative to a conventional doorbell is a smart doorbell. It integrates with a smart home automation system to show real-time video from your front door. It can "ring or notify" a smartphone or other device in your house once it senses motion.
​​
Still confused about where to start? Contact Simply Smart Home, Unit #94 & 95, for all your smart home and home automation solutions, including heating and cooling.


It's important to note that most smart doorbells come with built-in cameras, making a "smart doorbell" and "video doorbell" almost interchangeable. Of course, doorbells let you know when a guest has arrived, providing convenience and security features to any entry door.
Smart Locks
Smart locks replace the need for keys - which means no more fumbling around your bag trying to find your keys or trying to remember if you locked up when you rushed out the door. You can lock and unlock your door right from your phone, without having to be anywhere near your home.
Contact NotADoor, Unit #89 for any front door and interior door needs. These front stainless-steel doors are elegant and sophisticated and customizable to your suit your taste, style and needs. add a smart lock for full monitoring control.
RELATED:
8 REASONS WHY YOU SHOULD GET A SMART LOCK
How To Integrate Smart Lighting Into Your Home
---
We are way past the days of plugging a manual timer to control when your lights switch on and off. Having your lights turn on and off while you're away on vacation can be a great deterrent to any would-be thieves in the neighbourhood. With smart lighting, you can access everything remotely and change up the times they turn on. You can even go room by room if you like.
FOR ALL YOUR SMART LIGHTING SOLUTIONS CHECK OUT GTA Electric, Unit 298.
And speaking of smart lights - if you haven't yet made the switch to LED bulbs, make the change. When we're talking about smart energy consumption, LED is the way to go.
Energy Monitoring and Energy Saving Smart Home Devices
---
A smart home can manage energy monitoring and detect which rooms are in use and adjust the temperature accordingly, thus helping to reduce energy consumption. Additionally, they can spot inefficiencies to reduce wasteful power, water, and gas usage. By running your house on smart technologies, you may drastically minimize your energy consumption.
Smart Thermostat
The majority of smart thermostats on the market enable you to fully regulate the heating, cooling, and ventilation in your house remotely; some even show your energy usage in real time.
A smart thermostat is a great way to save on your energy bills.
Some smart thermostats lower the temperature when you leave the house to conserve energy by using geo-fencing technology. They'll even begin to keep track of your routines and habits, gradually raising the temperature (perhaps at the end of your workday) so that you always enter a home that is comfortable. These smart thermostats can help you reduce your annual energy use, which translates into energy savings.
Smart Appliances
An appliance becomes a smart appliance when it is connected to a central system and able to be programmed or controlled remotely or operate autonomously, based on input from sensors detecting things like temperature, light levels, or activity.
Smart Toilet
What to upgrade your toilet even further? The Smart Bidet transforms your toilet seat in to a heated seat with a warm water wash, a stainless-steel nozzle that is self-cleaning. The clever air dryer in this bidet keeps you thoroughly dry after use.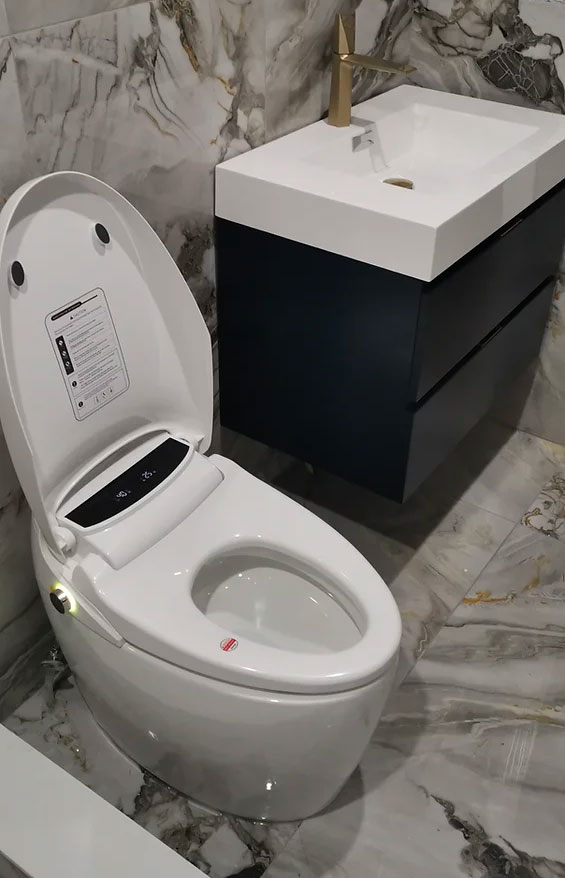 Check out the smart toilets from Cative Canada, Unit # 207.
Smart Window Coverings and Blinds
---
Installing window and door blinds and drapes may help you manage the amount of sunlight that enters a space, help you save money on heating and cooling costs, and give privacy. With the option to set a timer, remote control blinds give you even more control over customization. Your blinds may open and close at the same time each day or anytime you want them to change. Exiting blinds may frequently be upgraded with motorized options.
Vogue Home, UNIT 182 offers a wide variety of window blinds and shades with motorized and smart solutions for all your homes needs.


What to Do Before Building Your Smart Home
---
Most homeowners have some sort of smart technology in their home. Some homeowners go all out and purchase sensors, smart lamps, security cameras, speakers, entertainment units and more —all connected to a hub that enables them to connect and communicate with your devices and access the controls through your phone.
But let's face it, going this route will take a significant amount of time and financial commitment. And for some, it's simply too much and not required. If your needs and objectives are straightforward, a few simple, reasonably priced gadgets can provide the majority of the advantages a high-end smart home offers, and on a much more modest budget.


Make a List of Needs and Wants for Your Smart Home
Most of us have some relationship with an AI, or Artificial Assistant, like Alexa or Google, but a smart home can go beyond this. From home entertainment to essential security, locking the front door and adjusting your heating or cooling. Smart devices can help keep us organized and manage our homes better. The best way to start making your home a smart home is to make a list of what and where you would like to install some automation.
Here are 5 things you should consider before investing in any smart home system:
#1. Take stock of your current devices
#2. Evaluate your desired future devices
#3. Go green, save green
#4. Are you looking to have a hub or hubless system
#5. Consider your installation options
Set up a Budget for Your Smart Home
Technology isn't cheap, so that's where creating a list of your needs is a good first step. However, according to recent stats, nearly 28% of Canadian homes have some sort of smart home technology and by 2025 that percentage will increase to nearly 48%. The current average cost of smart home automation technology is $676.00 and can go all the way up to $15,000.00 or more!
How To Build Your Smart Home
---
I would always suggest to start out small when building a smart home and choose a couple of devices or items that will make your life more convenient, like a smart doorbell, smart speaker, smart TV and voice command remote, and maybe some smart lights or plugs, and a smart lock and work your way up to a more robust system.
Install Smart Home Devices
Many of the devices available will connect through your smart phone via an app, so installation is pretty straightforward. The most important thing is to have a system (bandwidth) that is powerful enough to power all your devices.
Create a Routine
A smart home allows you to create routines that make your life more convenient. Here are a couple of examples:
If you like to cook or have a family to cook for, create a routine that includes voice activating your tablet to open up to your recipes, turning on the lights in the kitchen, and maybe some background music.
Photo Credit: Thalita Murray
Another routine could be triggering a sensor when you arrive home that automatically turns on your lights, or as you enter your tv room, the lights turn on, but once the TV is on, lights will dim, and you're ready for a movie.
Again, start out with some simple routines and work your way up. Hey, I'm not as techy as some but I'm getting to understand it and it's so cool!
Integrating smart technology to your home will add convenience, peace of mind and cost savings, however it will require research and connecting with the right professionals to design a system that is right for you and your family.