My Best Tips on How to Hire a Contractor
---
I've often said that finding a contractor is a lot like playing the dating game. It can take a lot of time to find the right one – sometimes just as long as it does to complete the renovation! But believe me, the time spent finding the RIGHT contractor is well worth it.
Here are my tips to finding your next contractor.
Build a List of Contractors That you Trust!
Yes, everyone will do a quick Google search to find a contractor, but please, please do your research! Don't rely only on Google – you want to talk to contractors, and get their references. Make sure you call their references!
If you've done some research, or perhaps you still are not sure where to start or who to talk to, then I suggest you contact the customer service team at Improve Canada. They will listen to your needs and create a list of vendor experts that will help you make the perfect selections and plan for all your needs.
That's why I love the concept of Improve Canada. They have created a varied network of home improvement specialists, from renovators to HVAC specialists, craftspeople to design specialists - all under one roof. With the guidance of their customer service team they will design a personalized shopping experience that is customized and tailored to your needs – no time will be wasted on unnecessary appointments.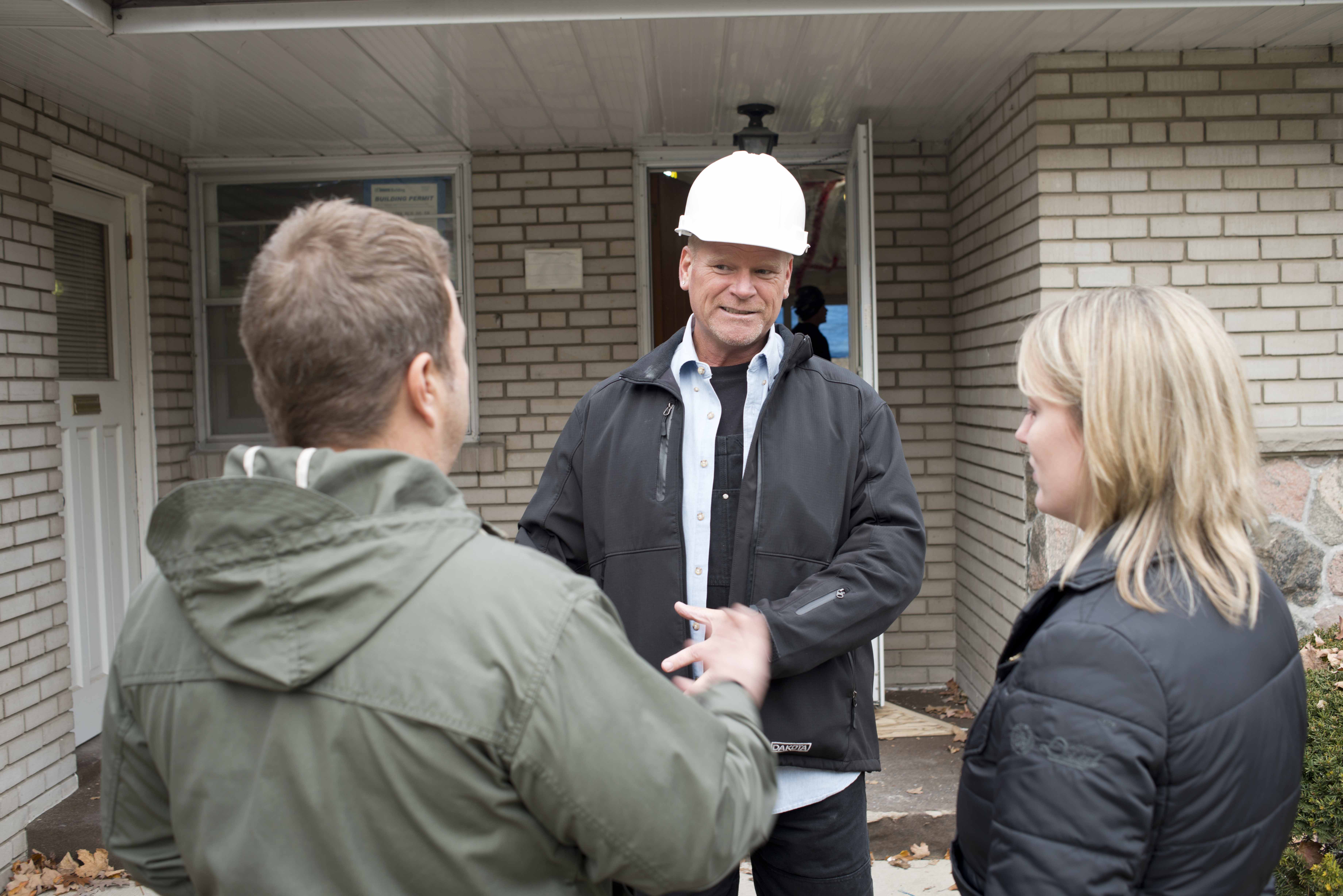 I highly advise homeowners to ask lots of questions when finding the right contractor for the job!
There's no such thing as too many questions!
When you're talking to your contractors references, you can't ask too many questions. Ask to see their finished work. If possible, go see it in person. Find out if they were on time and budget. Do they have the proper insurance? Has the contractor worked with them more than once? Did they keep you informed every step of the way? Did they answer all your questions? Did they provide a written quote with payment options and terms and warranty? Another good question to ask is, how they left the job site at the end of the day – did they clean up? Did they put their tools away? I'm a big believer in leaving a clean and litter free worksite every day. Contractors need to respect the homeowner and their home. A messy job sit is not a safe job site. One of the homeowners I helped in Holmes and Holmes had an awful experience with a contractor. He put tools on their bed, used their laundry basket as a garbage can, and left a real mess behind.

To me, homeowners can never ask too many questions and I think it reflects their commitment and interest in their home. The customer service team and home improvement experts at Improve Canada will answer all your questions and concerns. They will do the legwork to connect you with the right pros you want to talk to for your upcoming job.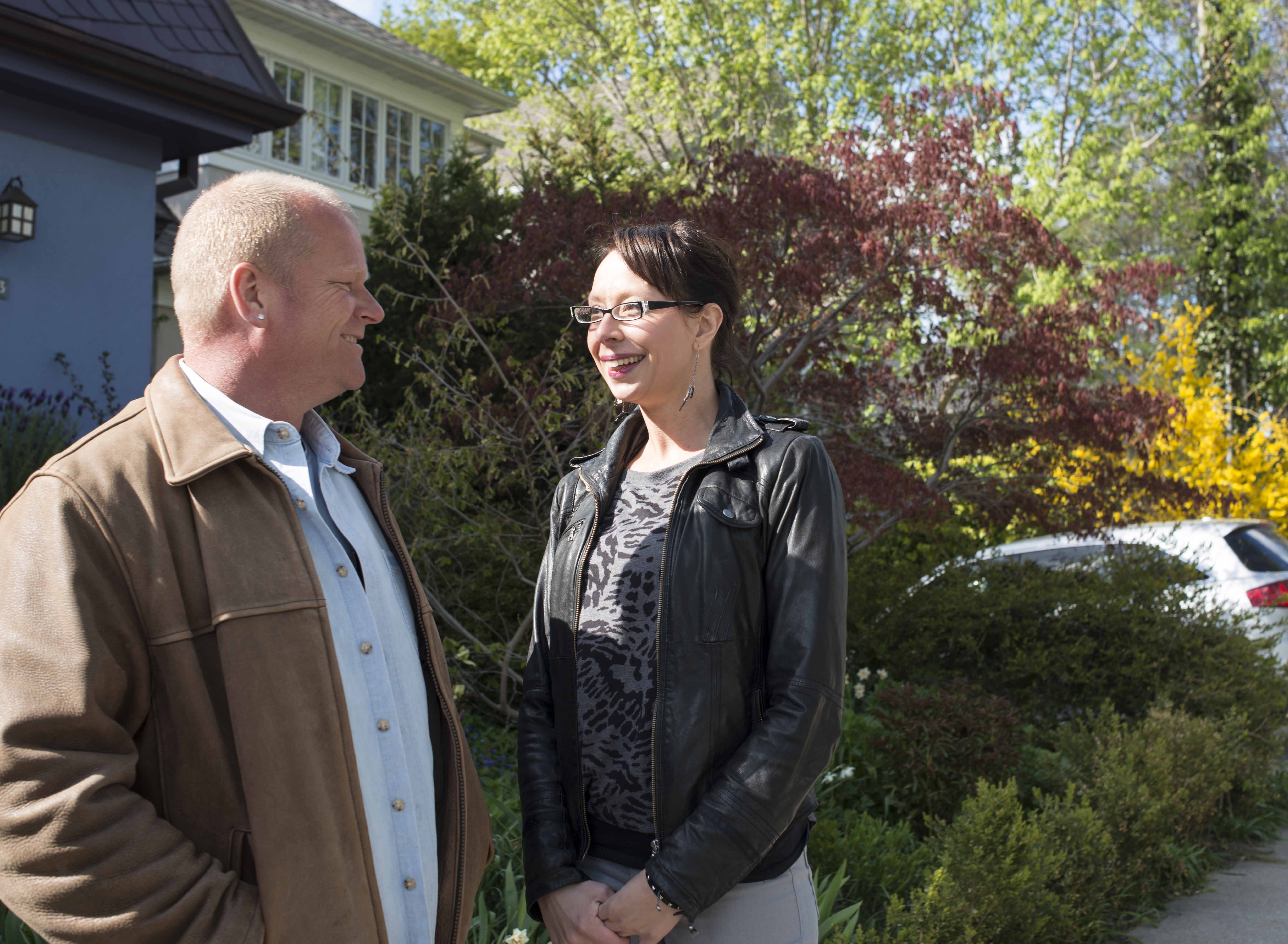 Before entering into a binding contract I would make sure you get a detailed estimate as it keeps everyone on the same page!
Take "Free Estimates" with Caution
Most good general contractors will charge for a detailed estimate, and they should do as it takes them a significant amount of time to do a site visit, material, and cost calculations.
Depending on the job's scope, look at spending anywhere from $200.00 - $400.00 for an estimate. If the job is green-lit, common practice will be for the contractor to deduct this cost from the final invoice. Of course, contractors can also provide a verbal ballpark but before entering into a binding contract I would make sure you get a detailed estimate as it keeps everyone on the same page.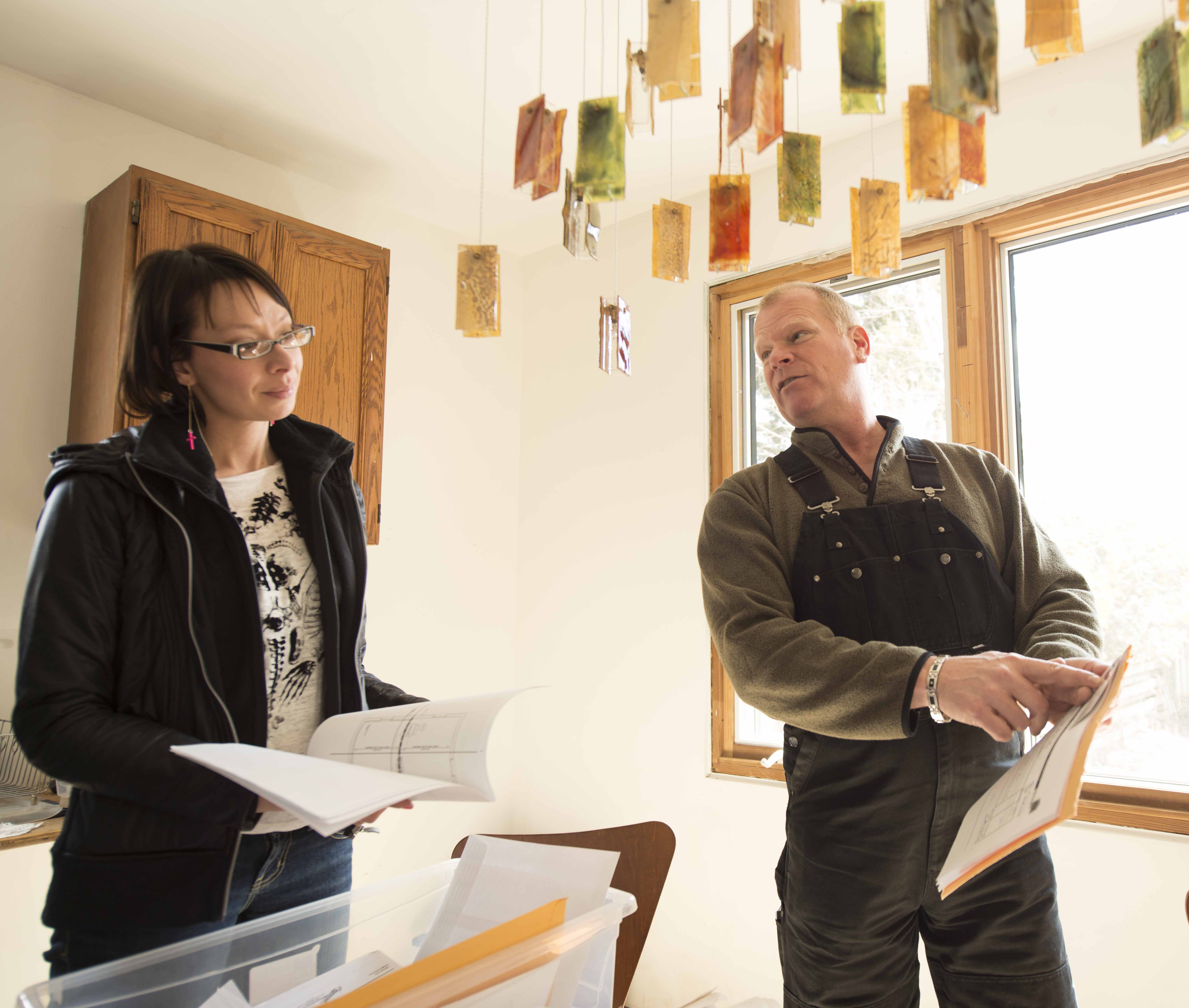 Having a detailed estimate will help keep everyone on the same page – discussing contracts with a homeowner during Holmes on Homes.
Get it in Writing
No matter how small the job is you need a contract clearly stating the project, the tasks, and the job costs. I also recommend stating some terms – like when and what the contractor will do within a specific timeframe – this helps keep the communication open and provides expectations for both the contractor and the homeowner. The contract should also state the total amount and a payment schedule – remember no more than 20% deposit to secure the job, and the balance of payments should be tied to specific milestones and not time. Once the deposit has been paid, the balance of the charges should be associated to work completed. The most common milestones are rough-in, drywall, and completion but always make sure you hold back 10% to be paid once the job is completed and everyone is happy.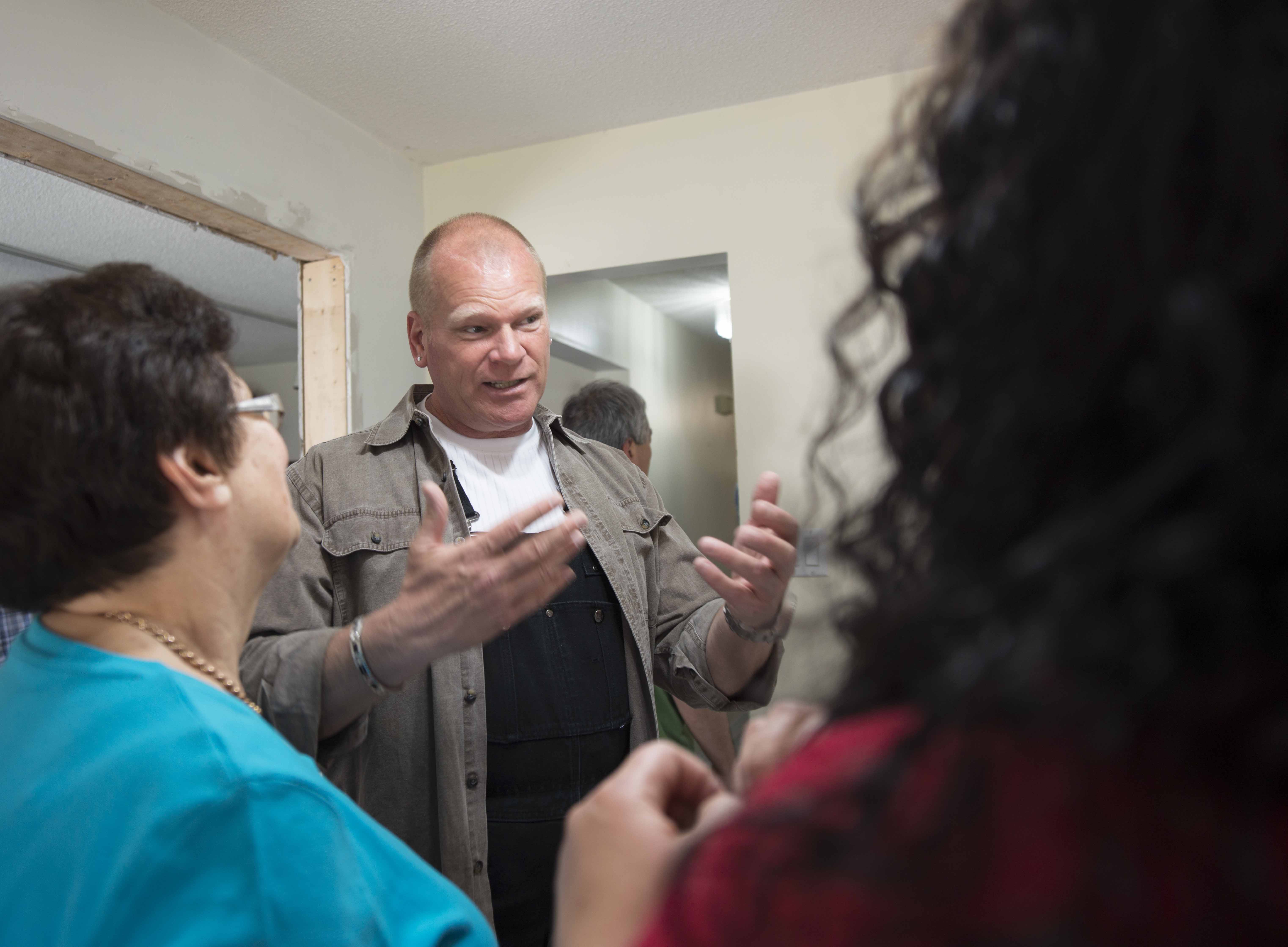 I always remind homeowners, that as homeowners it's your responsibility to ensure that the proper permits have been pulled.
Find out about Permits
Permits for renovations (including framing, mechanical, insulation, and finishing), plumbing, electrical work, heating and cooling jobs are all required by the city by-laws. If there are any structural changes, stamped engineered or architectural plans must be submitted and approved by the local building authority. I always advise homeowners to double-check with their local building authority to determine if you need specific permits for the job. It is the homeowner's responsibility to ensure permits have been issued for their property, not the contractor's – so before any job starts, confirm with your city or municipality to ensure that permits are required. Remember, permits help to ensure that the job is done correctly and have met the current building codes – they protect the homeowner.
As a homeowner, it's your responsibility to ensure that the proper permits have been pulled. Your contract may stipulate that your contractor will be responsible for getting them – but at the end of the day, it's your home on the line if they haven't.
There's a lot of things to consider when embarking on any home renovation project – just remember to do your homework and if you are feeling overwhelmed or need inspiration your next call should be to Improve Canada. Their customer service team and home renovation experts will create a unique personalized shopping experience that will introduce you to the right people to speak to.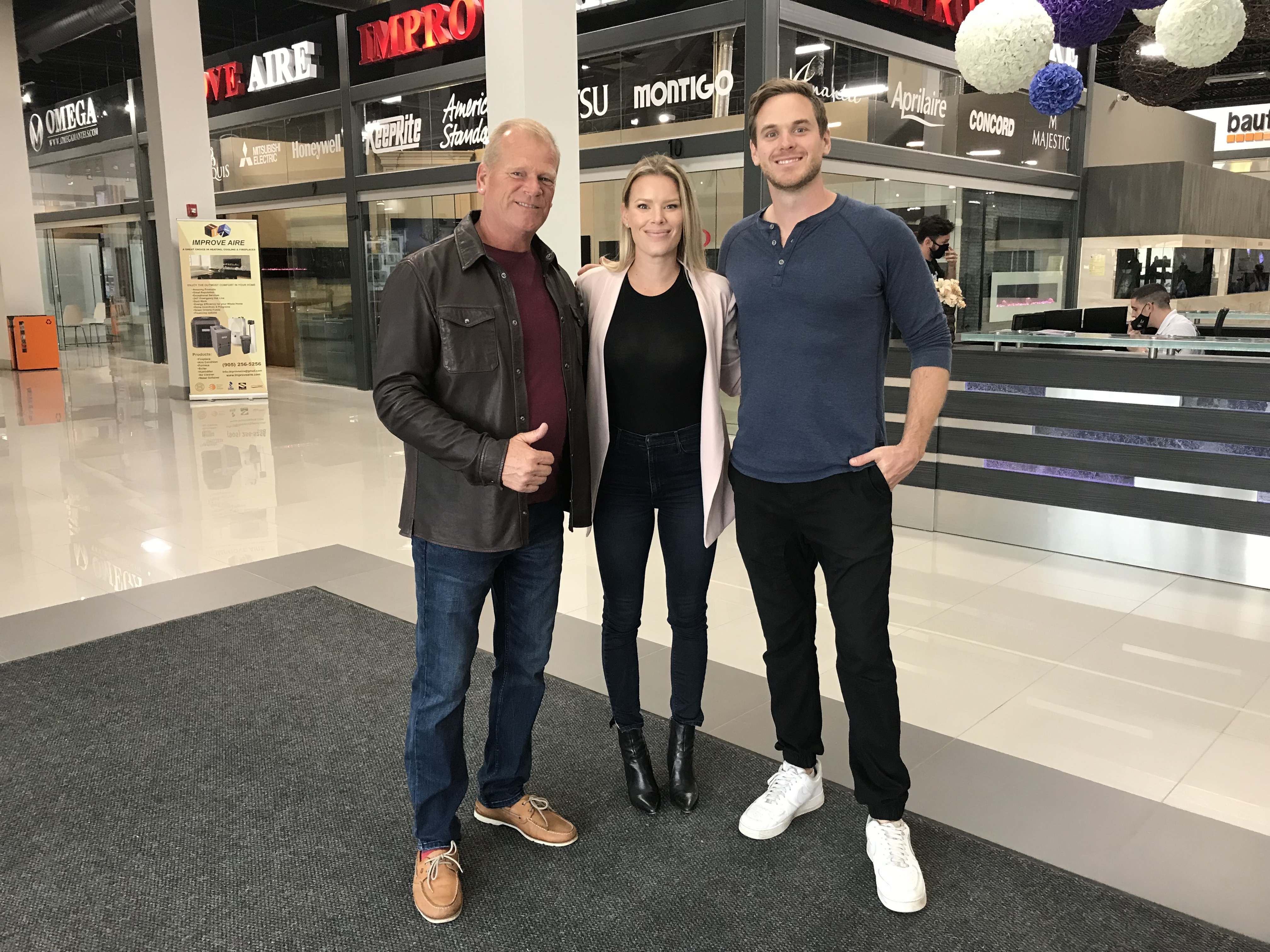 How To Book Your Appointment With Improve Canada:
Step One: Call 905-677-2577 to book an appointment
Step Two: A customer service team member will ask you a series of questions regarding your project, and will provide recommendations and selections from the store directory based on your preferences. They will work with you to create your goals and objectives. Once the coordination is complete you will be called to arrange an appointment date.
Step Three: On the day of your appointment a customer service team member will meet you and escort you through the Improve Centre with a guided tour to meet with the selected experts. All your appointments will be conveniently scheduled on the same day.

The customer service team works closely with the talented experts at the centre to understand each of their products and services and upcoming promotions. Improve Canada does the homework for you. All you have to do is call them for an appointment to discuss your project and they will set you up with the right experts to visit. It's that simple.