11 Tips To Renovate and Maintain Your Home Right
---
Above Photo from Alair Homes, Unit 226
I get it, it is great to be able to upgrade your home and give it new life —I have just recently got around to renovating my bathroom and let me tell you it feels great to finally have a new space.
However, while home renovations are nice, it is better to start with the important things first to protect and own your home right. That means staying away from "lipstick and mascara" fixes that are covering up major issues with the house and tackling those issues first, because believe me it can actually save you more money down the road.
Here are some home maintenance tips you should focus on to make sure your home is prepared for all four seasons of the year:
Tip #1 - Fix your home starting from the outside in.
If your home's building envelope is in bad shape – the elements will enter, wreaking havoc with your interior system. This can lead to mold, rot, and a whole host of other problems.
Your first renovation priority is to ensure that the home's exterior is in good shape.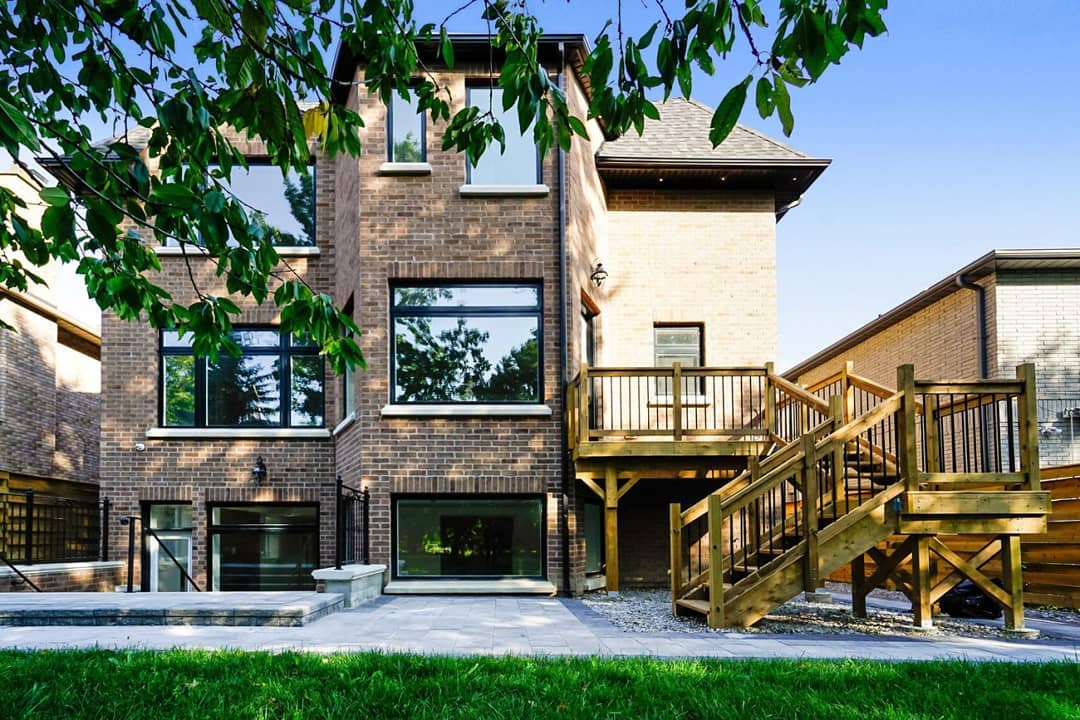 Photo from Mershire Building Company, Unit 349
Tip #2 - Hire the right team.
You want to hire the right contractor who will do the job right – including pulling the permits, hiring the right sub-trades, and working WITH you to design a renovation that suits your needs.
Mike's Tip: When hiring your next contractor for home repair or home improvement projects, make sure to ask them for references.
Read More: Mike's Guide To Hire The Right Contractor
Tip #3 - Public enemy number one is always water penetration.
If you have a leaky roof or water penetration in your basement, address those issues first before starting on your home remodelling project. Roofing repairs might seem costly at first but it will save you a lot of money down the road and could help avoid other big potential issues caused by water damage.
Tip #4 - Get a Licensed Electrical Contractor To Inspect Your Electrical
For most renovations, you're going to be opening up your walls – and that's a great opportunity for you to take a look at your electrical and ensure everything is in good shape.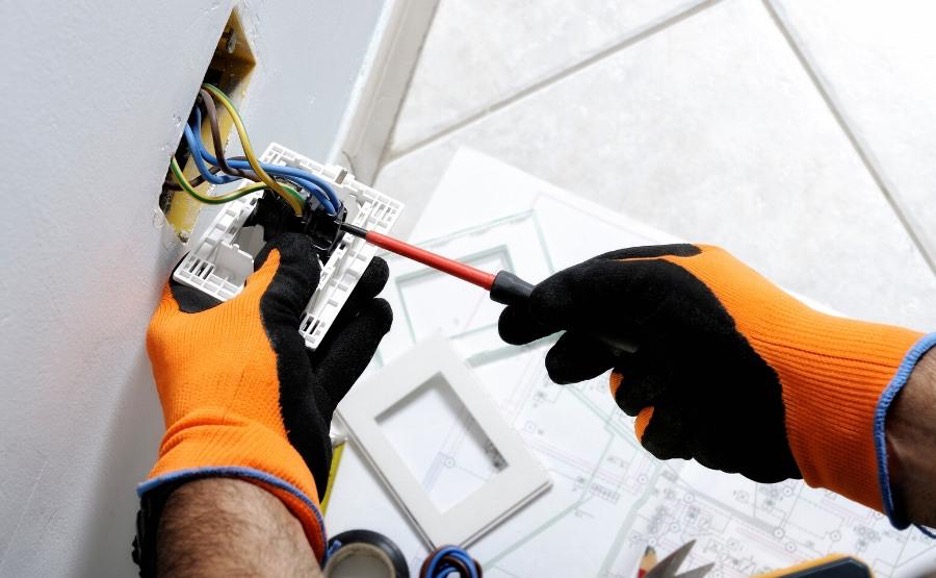 Photo from Arso Electrical, Unit 234
Any time you make upgrades to your electrical system, you must acquire the proper permits to do so.
Tip #5 - Make Sure You Have Proper Ventilation In Your Home Especially In Places That Accumulate A Lot of Moisture
Having the right kind of ventilation in spaces where you accumulate a lot of moisture like kitchens and bathrooms is necessary. Your kitchen renovation should include a check of your ventilation system to make sure it can properly pull out all that excess moisture you make when you cook.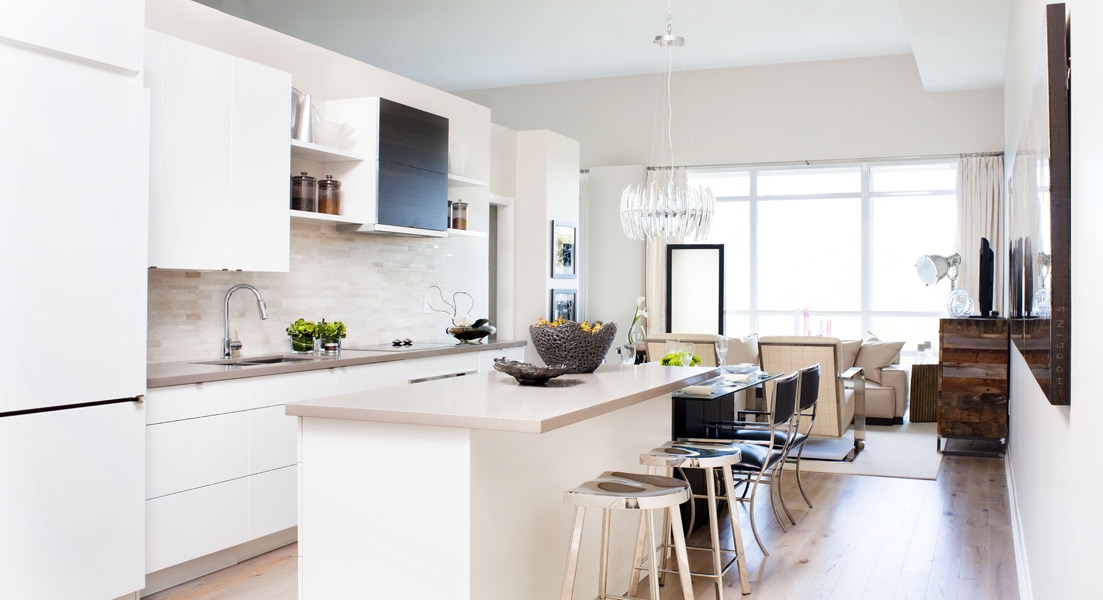 Photo from Cartier Kitchens, Unit 278
When you are finished with your shower, run your bathroom fan for at least 30 minutes. Also, make sure you crack the door or a window open while the fan runs. If the bathroom is sealed, it restricts airflow & your fan can't push warm air outside.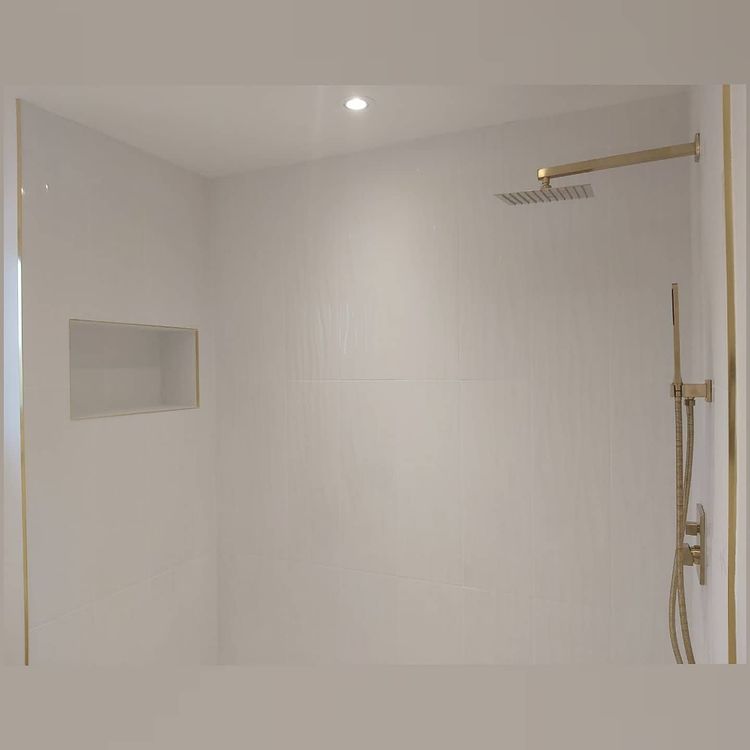 Photo from Pyramid Home Improvement, Unit 111
Tip #6 - Properly Waterproof Your Basement And Bathrooms
Bathrooms are a tricky renovation because you're dealing with a room that gets a lot of water. It is important to take the right steps to ensure that everything is protected against potential mould growth.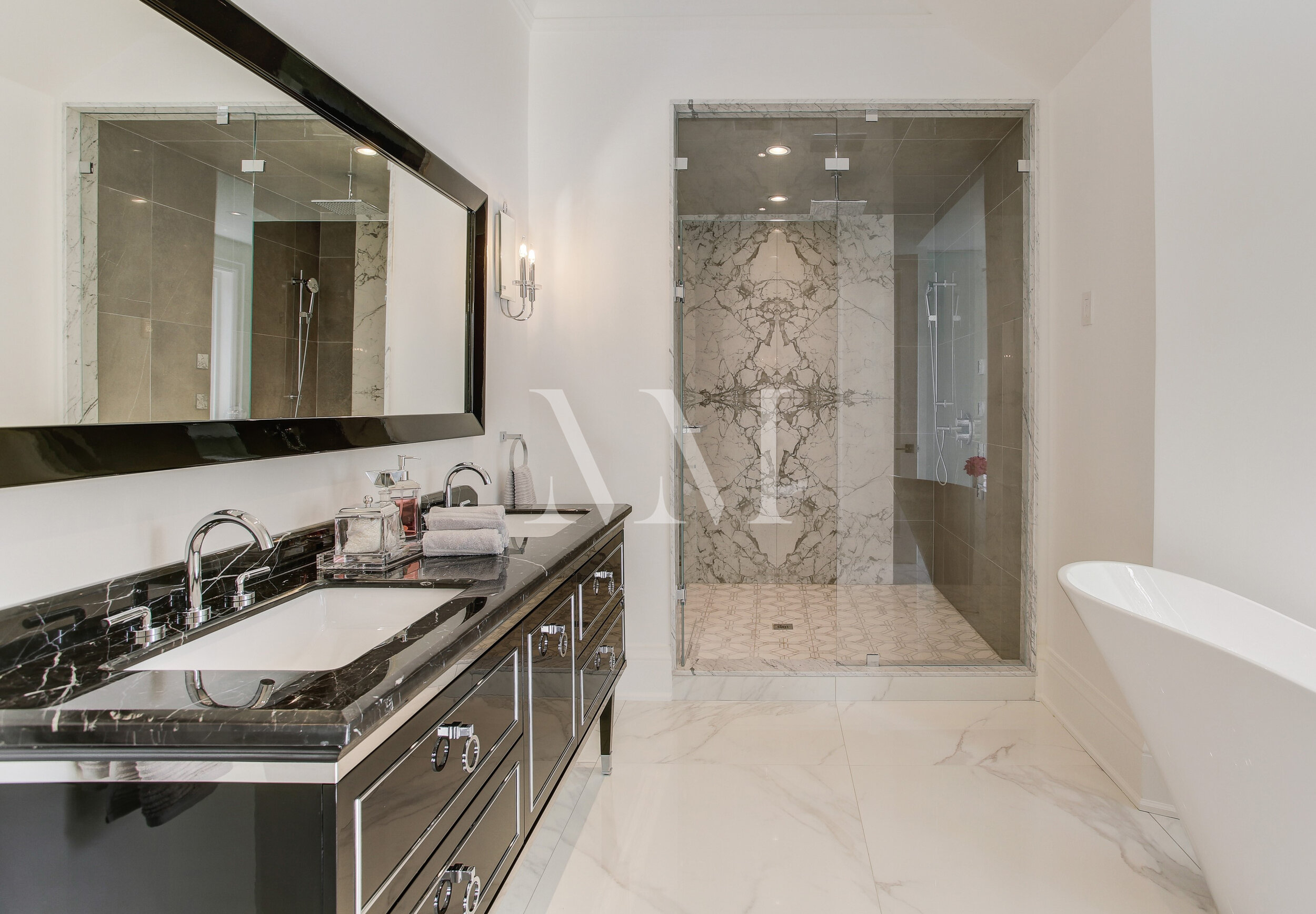 Photo from Masamo Design, Unit 349
Basements, likewise, are moisture magnets and if you don't take the right steps to waterproof them, you'll create a breeding ground for mould.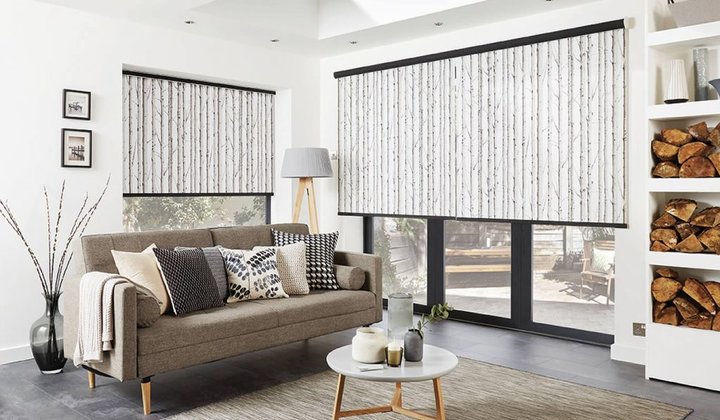 Photo from Builtwright Renovations, Unit 39
Read More: 7 TIPS TO RENOVATING YOUR BASEMENT
Tip #7 - Chane Your Furnace Filters Regularly
Change your furnace filter at least once every 3 months —and once a month during the winter and summer. This in turn will help you improve your indoor air quality, and ensure that you and your family are breathing clean, healthy air.
Here are some more tips to improve your indoor air quality.
Tip #8 - Smoke alarms and carbon monoxide detectors should be tested monthly
Test your smoke alarms, carbon monoxide detectors, fire extinguishers, and all ground-fault circuit interrupters monthly to make sure they are working properly.
Tip #9 - Regularly Monitor The Humidity Levels In Your Home
Adjust the settings on your humidifier, and regularly monitor your indoor humidity levels depending on outside temperature.
Tip #10 - Check Your Foundation For Cracks And Any Structural Issues
You want to make sure your home's #1 enemy (water) is not entering your home through foundation cracks.
When it rains, watch where the water is draining off your deck. All water should drain towards the front of your deck, not back towards your home.
Look for any missing or loose shingles as they may allow water and snow to creep into your attic space.
Mike's Tip: Keep your eavestrough clean and clear of debris. A clogged eavestrough can prevent water from safely draining away from your home.
Tip #11 - Insulate Your Home Properly To Prevent Cold Drafts and Air Leaks
Did you know the average home loses about 30% of its heat due to drafts? Check the caulking around windows and doors every season. This will keep the moisture and temperature inside your home regulated, while increasing energy efficiency as you are not overworking your air conditioning and heating systems.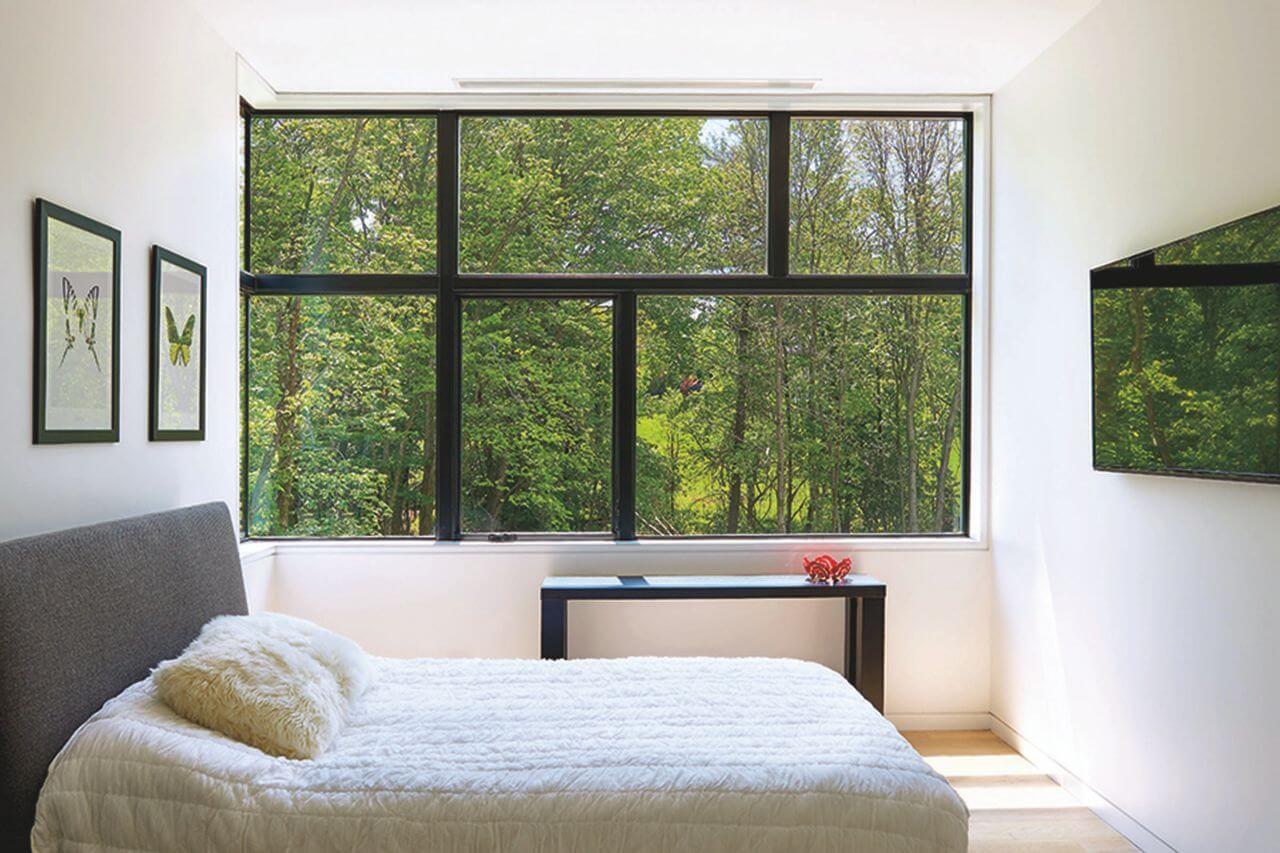 Photo from WD Craftline Windows and Doors, Unit 156
Ready to renovate your home and protect it right? Book an appointment to speak with Improve Canada's customer service team who can help you meet with the right experts for your projects.
With over 150 vendors from builders, to general contractors, renovators, designers, and material suppliers, you can find everything you need for your next home improvement project right under one roof.
Read More